LOCATION

The main staging area for this trail is on the outskirts of Bicknell off Highway 24. You can stage at several different areas, as shown on the map.
TRAIL TYPE
ATV/Bike/Horse. You can do a loop, go back the way you came, or continue on to Dark Valley.
DISTANCE
The distance from the Velvet Ridges Staging area to the Aquarius Ranger Station is 10 miles.
DIFFICULTY
MODERATE – The lower three miles of the trail are difficult and rough.
TRAIL DESCRIPTION
Government Creek, Pine Creek, and Bullberry stream crossings. If you are biking, some parts are sandy, but it is not enough to cause the trail to become too difficult to ride.
TRAIL COORDINATES / POINTS OF INTEREST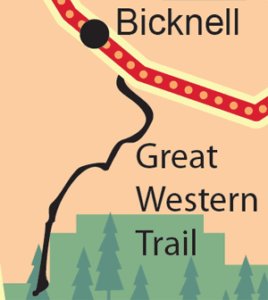 EQUIPMENT
This trail is designed for ATV, bicycle, and horse.


ENVIRONMENT
Even though this trail is maintained well, it is still wise to be aware of any potential problems that could arise due to bad weather.


SAFETY
Stay alert and aware of other people along the trail. Be respectful of other travelers and try to be cautious of them at all times.


TRAIL TIP
If you want to camp over night where there are facilities, be sure to make reservations at the Aquarius Ranger Station in advance.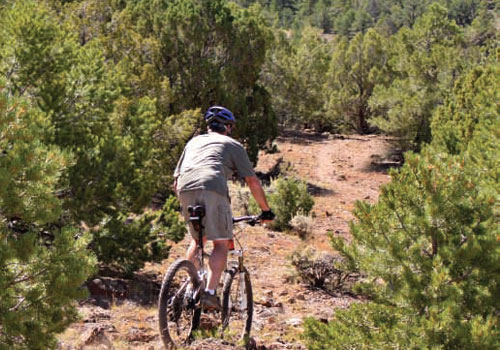 This trail can be done by ATV, bike, or horse. It also connects to the Dark Valley Trailhead, so you have the option of just staying on the Great Western Trail, or continuing on to do Dark Valley. There are restroom facilities at the Ranger Station, where you can also make reservations to camp. Other than that, there is dispersed camping only.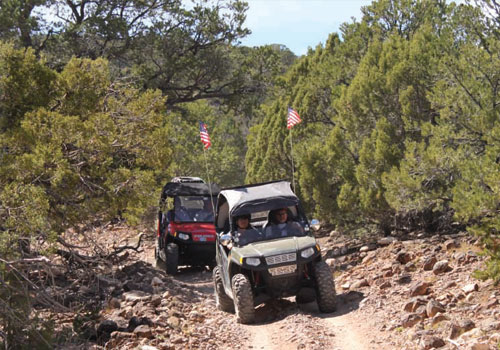 This trail provides many opportunities to see different types of wildlife. Elk, deer, antelope, and on occasion, bears have been seen on the trail. To the North, views of Thousand Lakes Mountain and the Valley and to the west is Parker Mountain.