LOCATION

The staging area is 1.2 miles off Notom Road. inbetween Hwy 24 and Burr Trail Road.
TRAIL TYPE
Open to any motorized travel. The purple road is ATV, and the orange trail ADVANCED.
DISTANCE
This trail is about 5 miles one way.
DIFFICULTY
MODERATE – Open to any motorized travel. The purple rd is ATV, and the orange trail ADVANCED.
TRAIL DESCRIPTION
The whole trail is B class county graded and maintained road. The surface type is bennonite clay and sand.
TRAIL COORDINATES / POINTS OF INTEREST
EQUIPMENT
Any motorized vehicle, unless in an otherwise marked area.


ENVIRONMENT
This is an all-season trail, as long as the roads are not wet or covered in snow.


SAFETY
You must stay on the road while riding. You will be fined if you ride in the wilderness area.


TRAIL TIP
There is wilderness preservation area surrounding this trail so be aware of where you are going. The areas will be marked.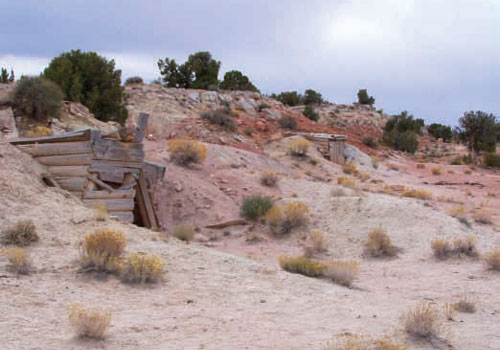 This trail will take you to views that are unique to this part of Utah. Without the usual red rock that southern Utah has been patched with, this beautiful white rock adds a unique and welcomed diversity to the area. This is definitely an area that you will want to see.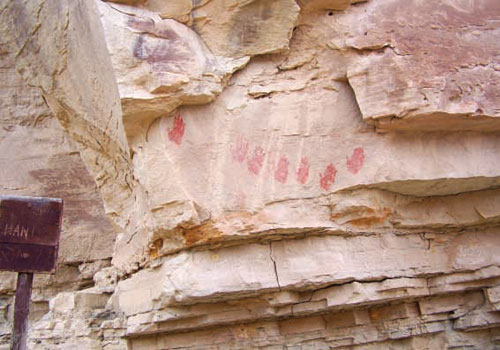 Venture east from Notom Road into the rough foothills and mesas on the northwest edge of the Henry Mountains. This trail is a mix of easy and somewhat challenging terrain with options to visit unique attractions along the way. Views of the Henry Mountains, and the eastern edge of Capitol Reef.