LOCATION

20 miles south of Hanksville. Bull Creek Pass circles west of the UT 95 and UT 276.
TRAIL TYPE
Bull Creek Pass is a SELF-GUIDED auto tour. There are hiking trails along the road. The lower parts of the pass are open all year.
DISTANCE
The loop is 68 miles long. The pass could take anywhere from 6-8 hours, depending on how often and for how long you stop.
DIFFICULTY
MODERATE – This varies depending on the weather. Make sure you are aware of previous and upcoming weather conditions.
TRAIL DESCRIPTION
Bull Creek Pass takes you up and through the Henry Mountains. Even though the road can me small in parts, make sure you stay on the designated path so you do not destroy the wildlife.
TRAIL COORDINATES / POINTS OF INTEREST
EQUIPMENT
This loop was designed for 4WD vehicles only. Some part are more easily accessed with smaller vehicles.


ENVIRONMENT
The trail can be washed out after a heavy rain. The higher parts of the pass are closed from November to June.


SAFETY
If you run into problems, help may not be able to arrive for days so make sure you are prepared with enough food, water and clothing.


TRAIL TIP
Make sure someone knows your plans just in case you run into trouble. They will know to send help if you do not return in an expected amount of time.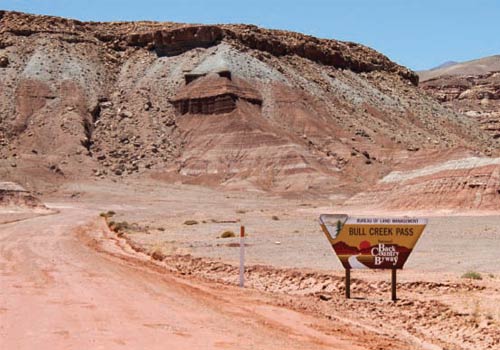 Southern Utah's Henry Mountian Range was the last of the contiental United States' mountains to be explored..

The Bull Creek Pass takes you to the top of the Henry Mountians where you can see the very views that define southern Utah.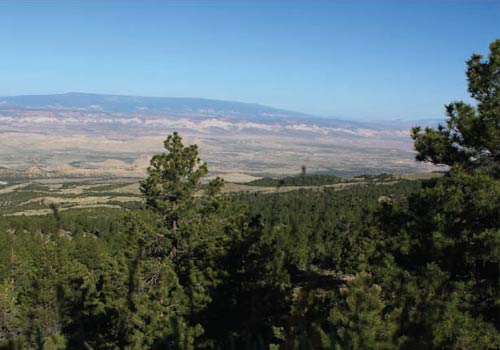 Bull Creek Pass is lined with several places to park and go for a short hike. Pay attention to the road markers that will point to these spots. Some great points of interest are: Little Egypt, Eagle City, McMillan Springs, The Horn and Ragged Mountain, Trachyte Ridge Vista, and the Trachyte Ranch.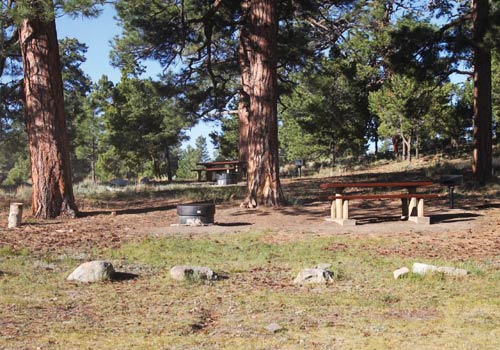 So much of it is still untouched, leaving a purity in the beauty that is seen here. The authenticity of its rich history remains including old gold mines to the hiding spots of the outlaws of the wild west. Take the time to explore the unique landscape and history of the area.