LOCATION

This trail is located 3 miles south of Torrey on the east side of Scenic Byway 12.
TRAIL TYPE
This is a hiking only trail.
DISTANCE
The distance of this trail is 2.5 miles.
DIFFICULTY
EASY – This trail is easy, but can be made difficult if you leave the trail.
TRAIL DESCRIPTION
The trail surface is hard dirt and rock. The rock is hard but crumbles and this makes parts of the trail a rough gravel.
TRAIL COORDINATES / POINTS OF INTEREST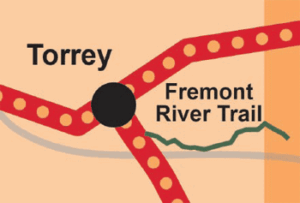 EQUIPMENT
No extra equipment is requred to do this trail, unless you want go fishing.


ENVIRONMENT
The weather is generally good, but rain would make the trail more difficult.


SAFETY
There is more wildlife in this area due to the water so be aware of the animals and try not to disturb them.


TRAIL TIP
The best time of day to do this trail would be early daylight, or just before the sun is setting.


As you follow this trail you will be walking on the north side of the Fremont River, below the rim of the Beas Lewis Flat. This area provides incredible views of the river and the surrounding area.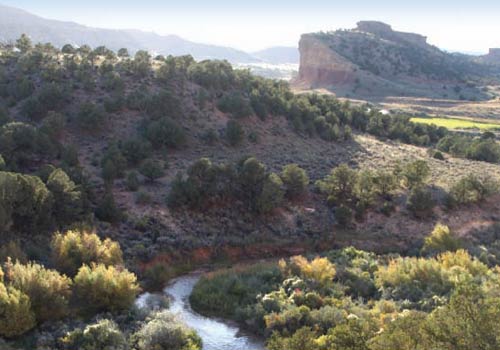 Along the trail there are several different plants and animals that won't be found on nearby trails because of the water and the cooler temperatures. Be sure to keep your eyes open to the wildlife and vegetation that has made this river home.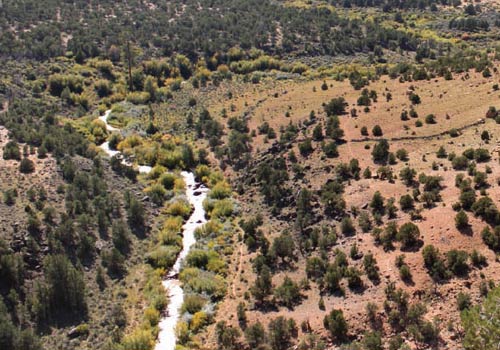 This is a trail good for hiking for all ages. It would be a great opportunity to make a fun day out of doing the trail. There are access points to the river where you can go fishing and great places to stop and have a picnic!