LOCATION

Staging areas in Hanksville and Giles. In Hanksville, go south 100 E and stay right on the intersection. 7 miles south of town you will start the loop at the Burt Avery fork.
TRAIL TYPE
Road passable only to ATV or 4WD, SUV (depending on the weather). Bicycles may also do this trail.
DISTANCE
This trail length can very depending of what you decide to do. Recommended loop is about 20 miles long, not including the distance from Giles to Hanksville.
DIFFICULTY
MODERATE – There are some river crossings that they have put cement down for path to cross. The water is 1-2 feet deep.
TRAIL DESCRIPTION
The whole trail is B Class county maintained road. Spur roads that are open to riding are D class county roads. There are also several washes along the trail.

Trails
10.0 Miles – Historic Giles Townsite/Hwy 24 to Bert Avery Rd.
2.1 Miles – Blue Valley Cemetery Road
5.5 Miles – Blue Valley Rd. to Lost Springs
6.7 Miles – Blue Valley Rd. to Dugout Rd.
6.9 Miles – Dugout Road
4.1 Miles – Bert Avery/Fairview Rd. Junction to Dugout Road
16.3 Miles – Bert Avery/Fairview Rd. Junction to Lost Spring
TRAIL COORDINATES / POINTS OF INTEREST
EQUIPMENT
This trail has been designed for ATV, Jeep, 4WD or bicycle.


ENVIRONMENT
The weather varies greatly and will affect the road. The rain will flood Giles and other parts of the trails.


SAFETY
Make sure to check the weather reports before starting this trail. The weather will also affect what kind of vehicle will be able to do the trail.


TRAIL TIP
Take some time to explore the spur trails. There are many interesting and beautiful sites to see so make the most of your excursion and try to fit a couple in!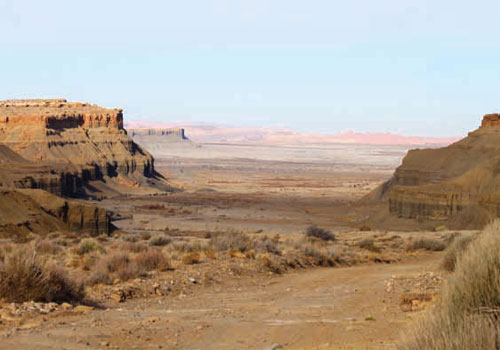 On this trail you will witness the Henry Mountain range in all its glory rising 5000ft in front of you.
Other Points of Interest:
Fremont River Crossing
Historic Blue Valley Cemetery
Lost Spring
Fairview Ranch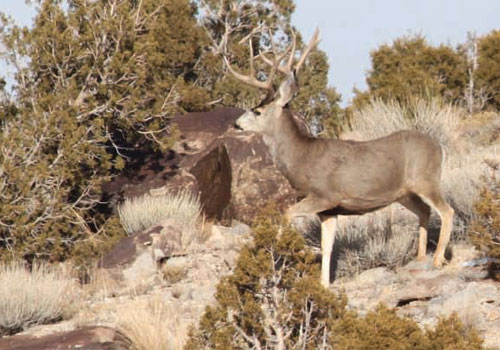 South of Hanskville, there are foothills and as you circle around on the Burt Avery Rd. there are small ridges that you ride to and ledges to look over.

South Fairview Road connects to Henrys and takes you up the mountain. Along the way there in and out spur trails.