The Tour of Utah cycling race has just passed through the Capitol Reef region and locals and visitors alike have thoroughly enjoyed the experience of watching these professional riders. Stage Two of The Tour of Utah ran from Panguitch, Utah to Torrey, Utah, and covered a distance of 131 miles on a course that followed Utah's Scenic Byway 12 which is rated one of America's top ten scenic roads.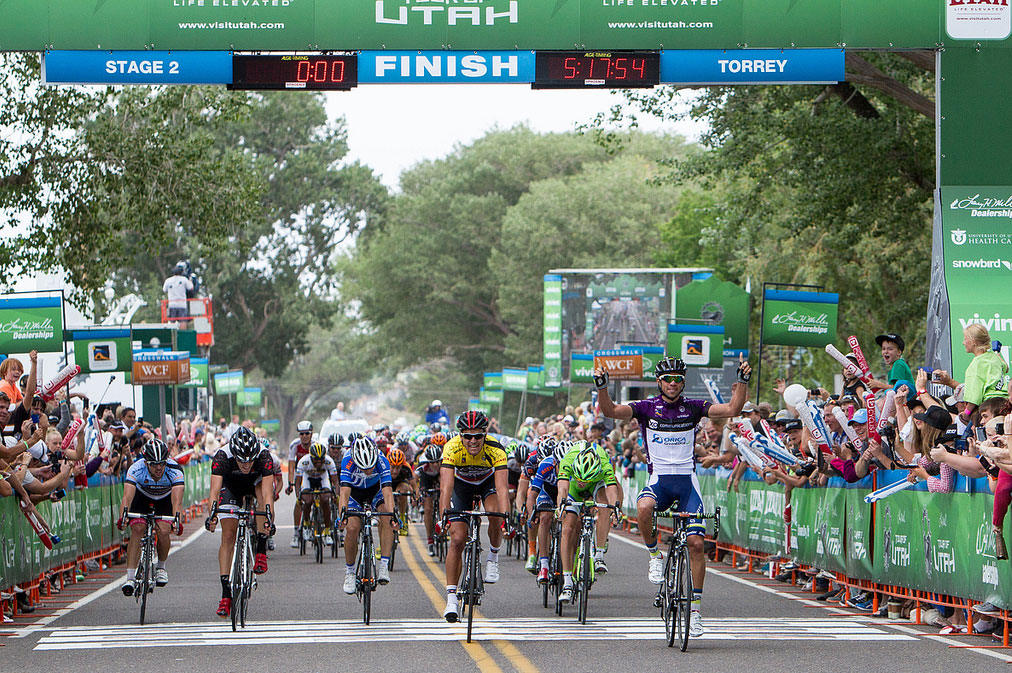 At one point along the course horseback riders raced the cyclists along the side of Scenicy Byway 12. Early in the race three men went down in one crash, and another cyclist in a second crash had to abandon the rest of the stages. In another section of the race a rider from Brazil, was able to ride out a potential crash without actually going down.
On the downhill run from the summit of Boulder Mountain into Torrey, a racer from Latvia broke away from the pack and tried to hold the lead, but near the end the peloton caught up and a very large group of racers sprinted toward the finish. Near the finish line, Dave Zabriskie of Utah pulled away from the pack, but he was also reeled in by the peloton. Ultimately Michael Mathews of Australia out-sprinted several other racers to gain the second stage win of the Tour of Utah in a time of five hours and 17 minutes.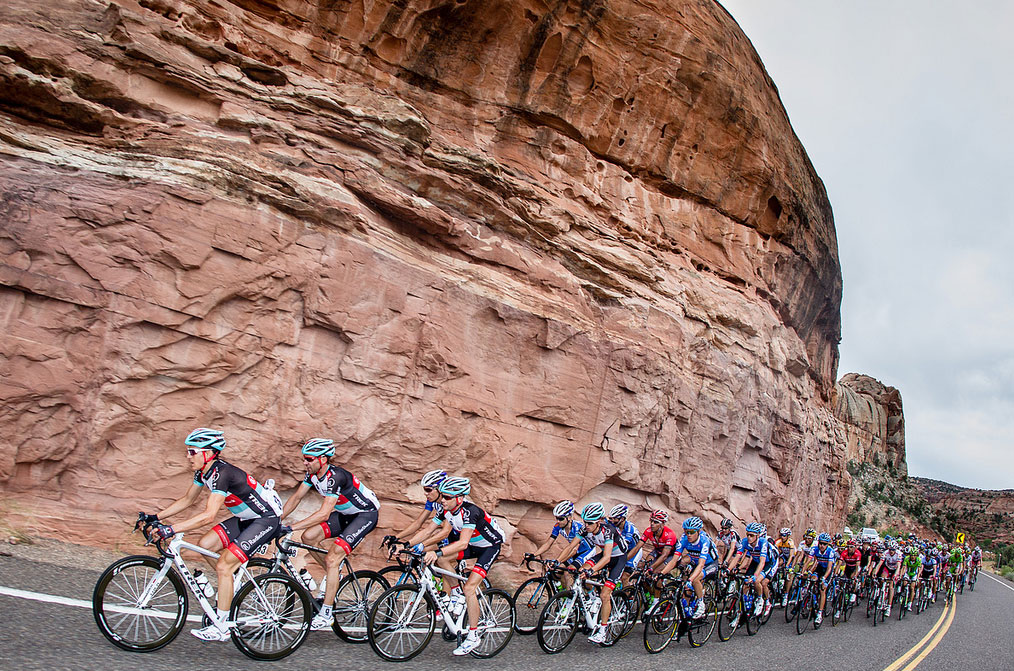 The Tour of Utah runs August 6 through 11 this year, and when completed will have challenged cycling racers with 43,000 feet of climbing,  587 total miles, over six different stages.
What did the riders think of the very scenic stage two that runs past Bryce Canyon National Park, through the Grand Staircase Escalante National Monument, and on to Capitol Reef National Park?  "It's impossible not to notice the mountain and the scenery, it's amazing," said Martin Wesemann of South Africa.
Read more about cycling in Capitol Reef Country.