Sometimes you come across a view that just blows your mind. That's the case with the Skyline View overlook of the Blue Valley near Factory Butte.  You could fly to the moon and quite possibly not see something that looks so "Moon-like" as you will see here. Wayne County is know for its terrain that looks extraterrestrial and this view won't disappoint.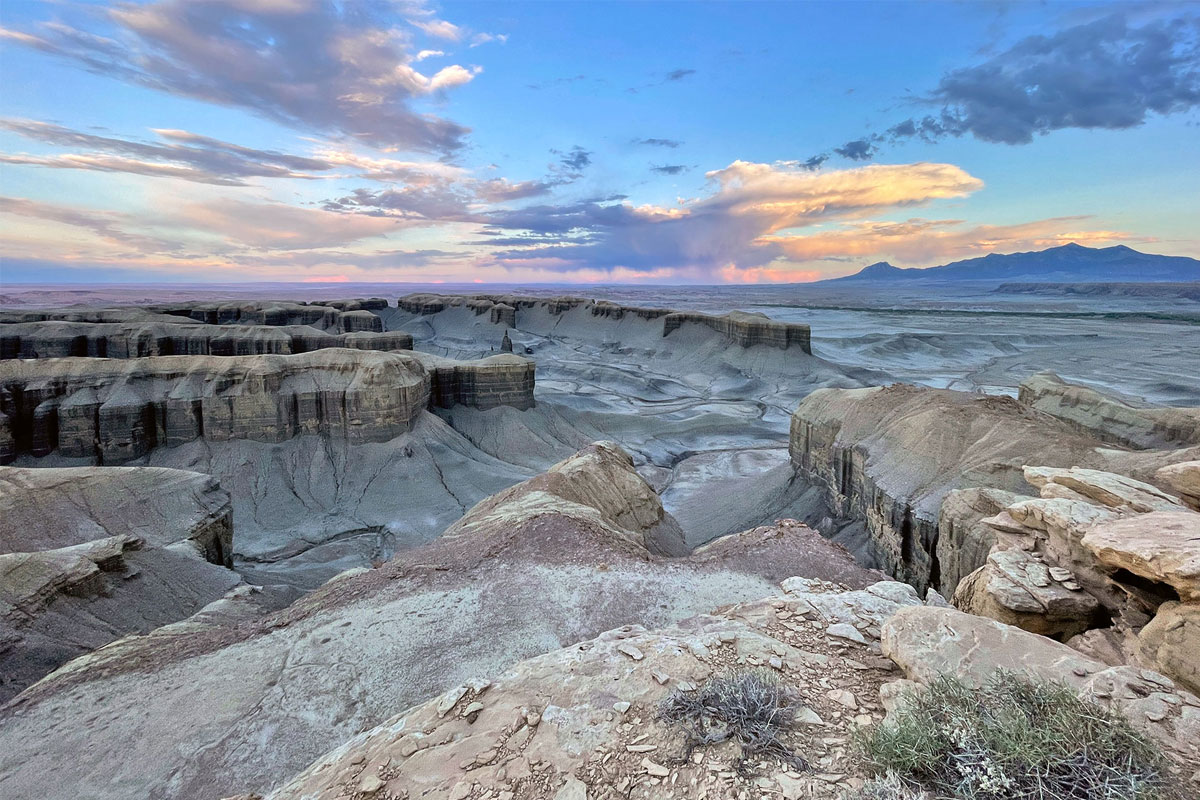 We suggest you see it in the later afternoon or evening when the sun will be behind you and you can view the long cast shadows across the desert floor.  You'll also see the Henry Mountains in the distance to the south.  On a clear day you can see east past Hanksville and across Canyonlands National Park and possibly to the Manti LaSal Mountains. Behind you is majestic Factory Butte and you can find various angles from which to photograph this grand formation.
This Skyline View and Moonscape Overlook is not far off the beaten path (a few minutes) and is definitely worth the stop anytime you are in the Factory Butte area.
Get there from Hanksville (view this Google Map link)
Get there from Caineville or Torrey (view this Google Map link)
You can also use this itinerary that includes more details about the Skyline View. (LINK)
There is a very good surface dirt road that leaves highway 24 and runs just to the east of Factory Butte, and then you turn right for about 1 mile and go to the rim. The Henry Mountains are visible in the distance and the terrain looks just like what you might find on the moon.  It's very impressive.
The closest lodging to this location is Caineville on the west and Hanksville on the east.
Keep Capitol Reef Country Forever Mighty
What is Forever Mighty? It's practicing responsible travel while visiting Utah and Capitol Reef Country by following the principles of Tread Lightly and Leave No Trace.
Plan ahead and prepare, travel and camp on durable surfaces, dispose of waste properly, leave what you find, minimize campfire impacts, respect wildlife, be considerate of others, support local business and honor community, history and heritage. Help us keep Utah and Capitol Reef Country's outdoor recreation areas beautiful, healthy, and accessible.