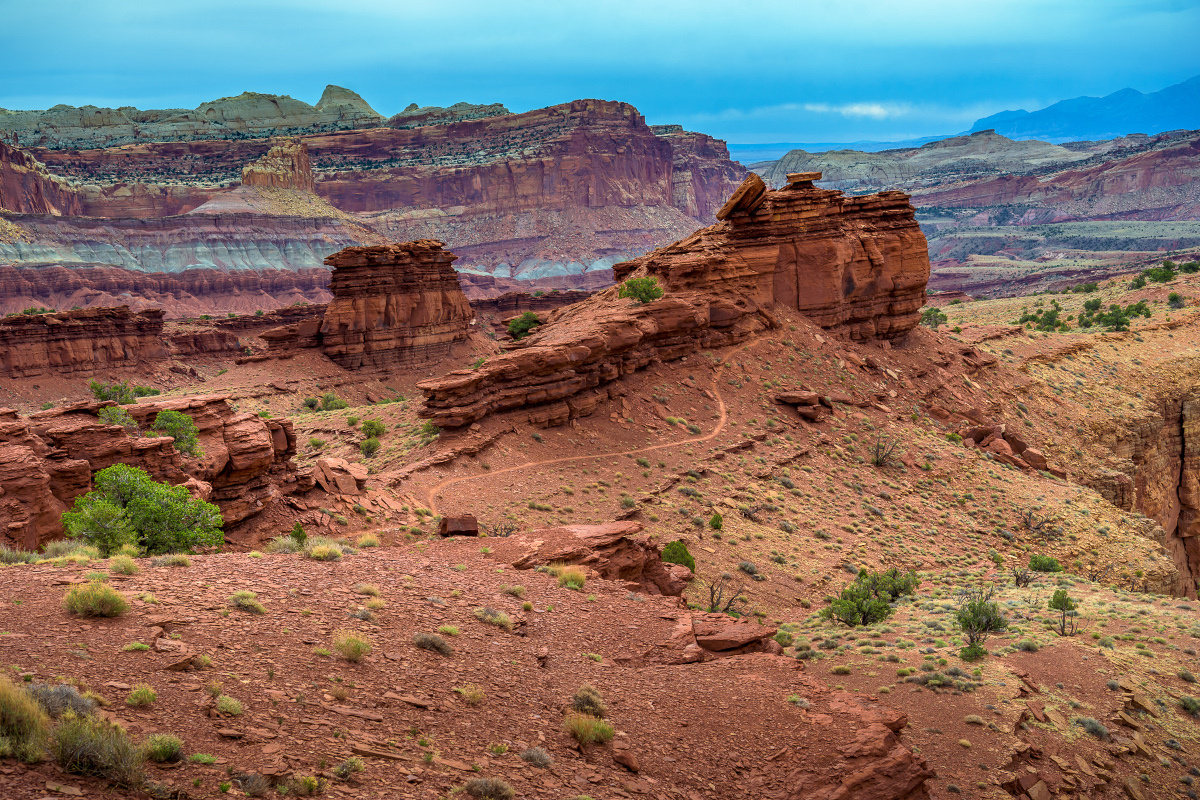 The national parks of Utah are well known for their hiking trails, which offer visitors a front row seat to the iconic landscape of southern Utah. Hiking really is the best way to enjoy the beauty of the parks. Capitol Reef is no exception. The best views of the cliffs, canyons, and its many domes are along the routes with the main attractions often at the end of the trail.
Many of the best known trails are located near SR-24, the park's main road that runs from the west near Torrey to the east in the direction of Hanksville.
Trails for all levels of fitness, from easy to strenuous can be found along this route making them easily accessible. For this reason, the trails can get busy early with parking lots filling quickly. Hickman Bridge, Grand Wash, Rim View, and Chimney Rock are a few of the names of the park's most popular trails visitors seek to explore.
Since late last summer (2020) the parks have experienced an exponential increase in visitors. Covid-19 has restricted travel overseas and to many of the vacation spots Americans traditionally visit. Foreign visitors to the U.S. have all but vanished during this period. The national parks have become the best option for vacations during this time.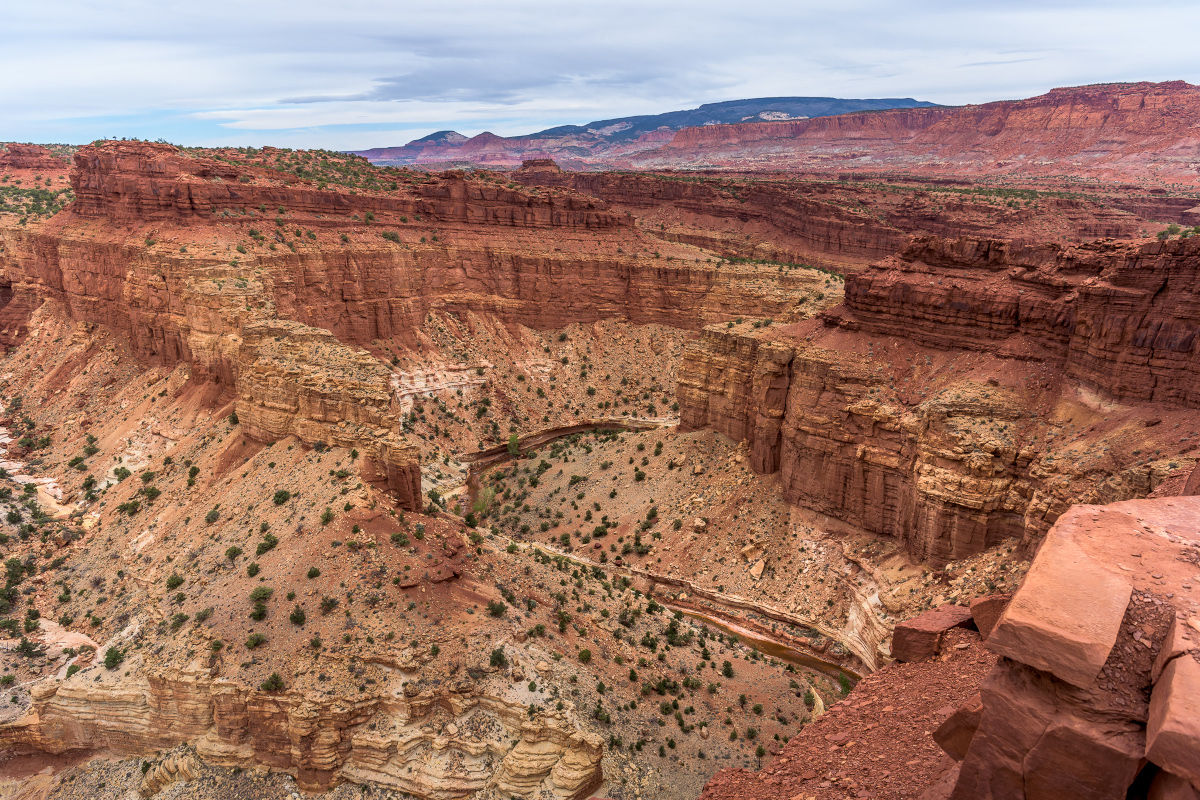 With fewer tour buses and multi-park visitors, Utah parks, state and national, are experiencing a significant increase in visitors that are seeking an adventure, a hiking experience specifically. They are eager to be outdoors in the sun and fresh air after months of hunkering down due to Covid-19 restrictions. Until Disney, cruises, Europe and other popular travel destinations fully reopen, the parks are expected to stay busy.
With so many additional visitors exploring the trails are there any places where one can find a little elbow room? The answer is a resounding yes! Especially at Capitol Reef where there are seemingly endless trails and fewer visitors than what its sister parks see. Here are two short easy trails all hikers can enjoy that offer a wonderful scenic payoff at the end.
Two Easy Trails Less Traveled
Not far from Panorama Point are a couple of short easy trails that are often overlooked since the trailheads are a bit off SR-24 in the main section of the park at the end of a dirt road.
How to Get There
Located at the bottom of the Panorama Point parking lot, before turning back to SR-24, there is a graded dirt road on the eastside that leads to Goosenecks Point and Sunset Point trails. The road, which is less than a mile to the trailheads is a little rough in some spots but suitable for automobiles.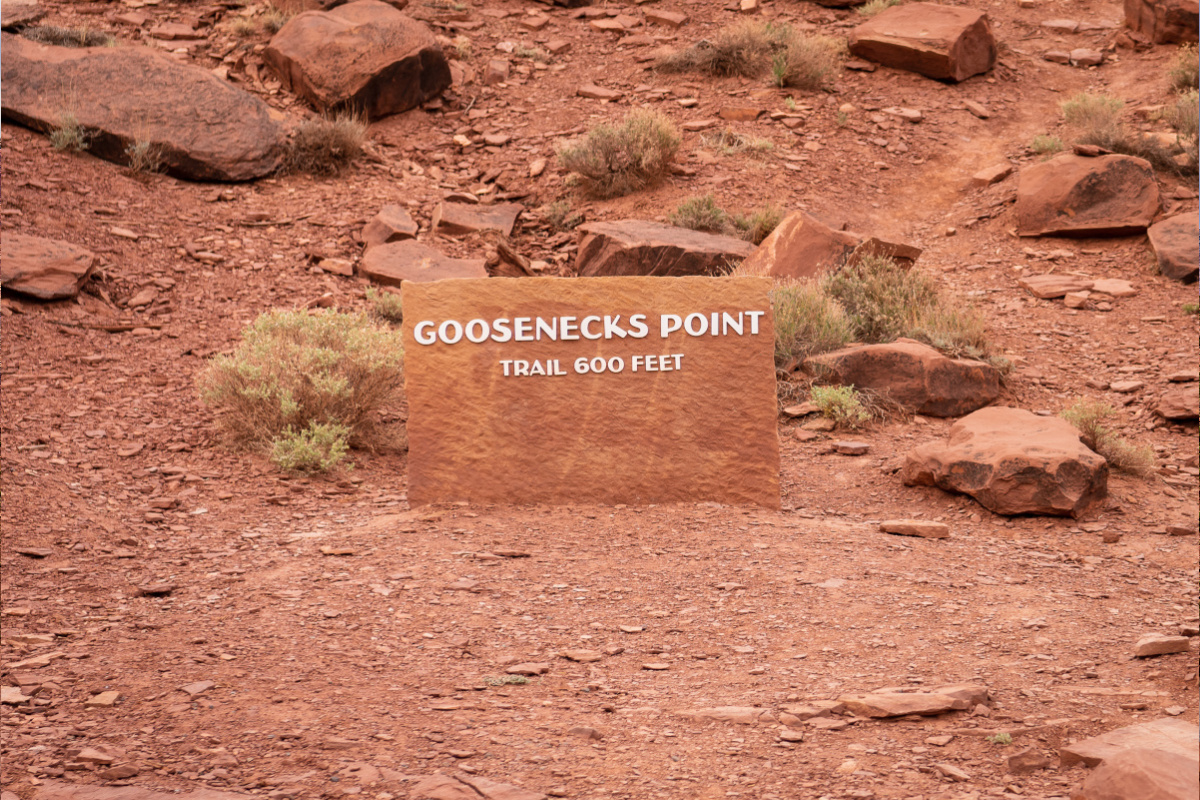 Goosenecks Point
At the end of the road is a small circular parking lot; Goosenecks Point is on the right (west), and Sunset Point is located on the left (east). Goosenecks Point Overlook is a short trail, less than a half-mile out and back, but the views from the end overlook are spectacular of the canyon carved by the Sulphur Creek meander. This isn't a trail for those wanting a physical challenge or hiking adventure, it's for those who want to see amazing vistas with deep canyons where people less likely to photobomb your pics.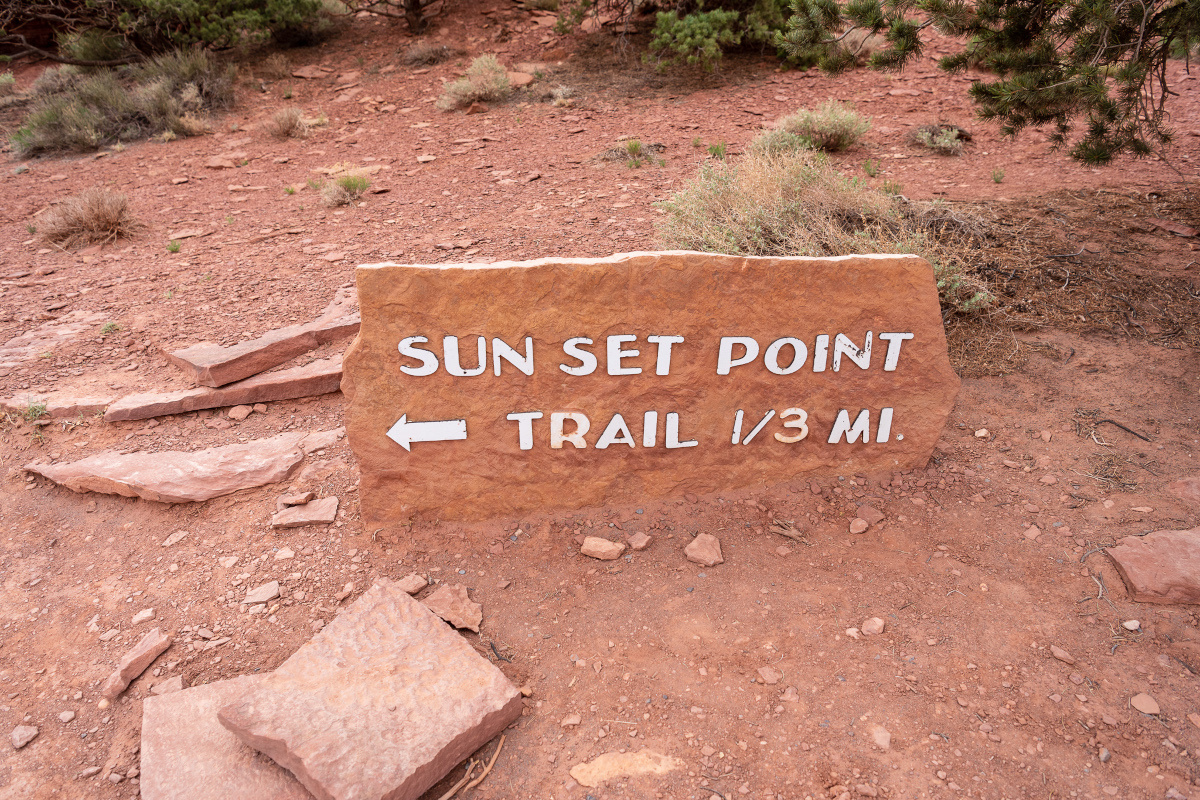 Sunset Point Trail
Just across the parking area from the Goosenecks Point trailhead is the trail for Sunset Point. Another easy trail that's less than a mile out and back. The trail offers wonderful views of Chimney Rock, Navajo Knobs, Sulphur Creek and Henry Mountains in the distance.
For great panoramic views of Capitol Reef's iconic landscape, keep these two family friendly trails in mind when visiting park. As an added bonus, you'll find some solitude off the the beaten trail.
Keep Capitol Reef Country Forever Mighty
What is Forever Mighty? It's practicing responsible travel while visiting Utah and Capitol Reef Country by following the principles of Tread Lightly and Leave No Trace.
Plan ahead and prepare, travel and camp on durable surfaces, dispose of waste properly, leave what you find, minimize campfire impacts, respect wildlife, be considerate of others, support local business and honor community, history and heritage. Help us keep Utah and Capitol Reef Country's outdoor recreation areas beautiful, healthy, and accessible.