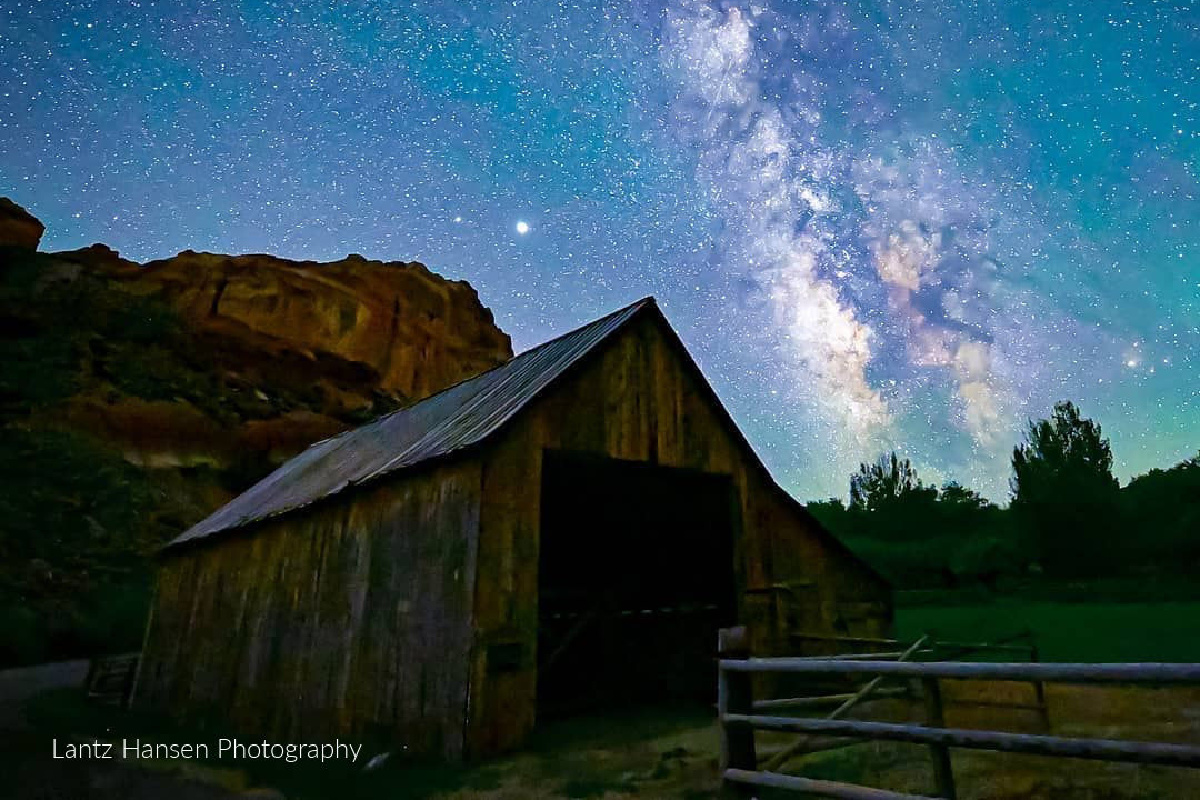 The darker the sky, the brighter the stars. So many people often have to travel great distances to escape city lights and see starry night skies. In fact, nearly two thirds of Americans live in areas where it's difficult to see stars glimmering, and about one third of the world's population miss out completely on the beauty of stargazing. Our Southern Utah friends are lucky enough to have easy access to stunning views of the night sky in and around Capitol Reef Country. Visitors are often stunned by the brilliance of shining stars and views of the Milky Way illuminating the vast darkness. 
With 21 International Dark Sky Parks and Places, Utah has the highest concentration in the world. There's no better place for viewing gorgeous scenery by day and spectacular stargazing at night. Yet even considering Utah's many Dark Sky Parks, no other place rivals Capitol Reef National Park's vast and brilliant night sky. Far from the light pollution that limits visibility near cities and towns, Capitol Reef provides some of the best stargazing in Utah. 
Discover Capitol Reef National Park's Dark Sky
Capitol Reef was designated an International Dark Sky Park in 2015. It's Gold Tier status exemplifies the efforts of the National Park Service to lead the way "in protecting natural darkness as a precious resource and create a model for dark sky protection by establishing America's first Dark Sky Cooperative on the Colorado Plateau."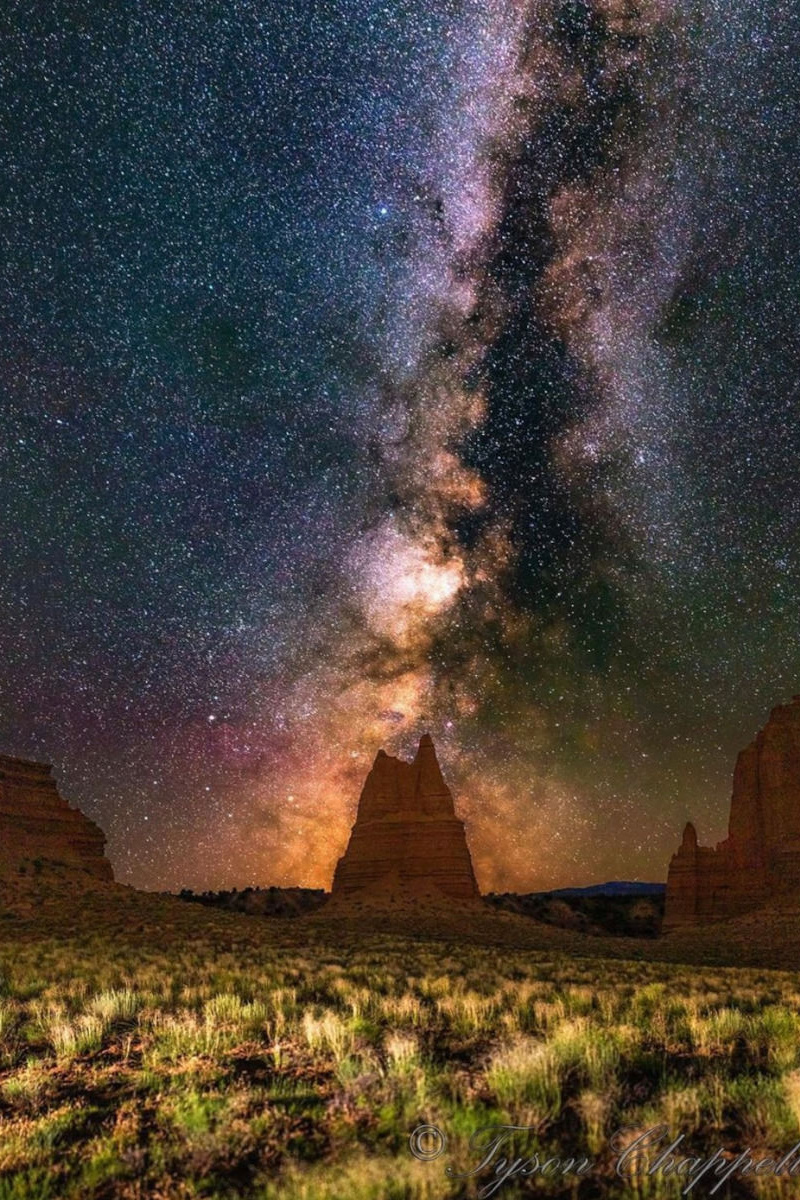 International Dark Sky Park Designation
Dark Sky Park or Place status means an area has been officially recognized for its lack of light pollution that permits visibility of starry night skies. Utah leads the world in Dark Sky Places thanks to its naturally dark areas and communities that work hard to protect these areas. In order to earn that designation, parks must take measures to reduce light pollution within their boundaries. This includes ensuring that lights on visitor centers and other park facilities are designed to shield the light from pointing upwards toward the sky. Thanks to efforts like these, Capitol Reef visitors will find an incredible night sky undisturbed by manmade light pollution. 
Why Are Dark Skies Important?
Light pollution comes from artificial sources, and it isn't just bad for stargazing––it's also bad for the environment. Evidence shows that living in bright areas can affect nocturnal wildlife behavior and even human circadian rhythm. Capitol Reef National Park is home to many desert animals that rely on the predictable rhythm of day and night to guide behaviors such as sleep, reproduction, sourcing food, and finding protection from predators. Wildlife, plants and insects all need darkness to thrive, and humans do, too. Light pollution not only hampers our ability to enjoy the night skies, it also affects sleep and overall health. 
Torrey, Utah's First Dark Sky Community
On a larger scale, many communities have also received Dark Sky designations, such as Torrey, which had the honor of being Utah's first dark sky community. As the gateway town to Capitol Reef National Park, Torrey is a draw for astrotourism, and local residents demonstrate a commitment to the long-term protection of dark skies. Nearby, stargazing festivals have been held in Loa, Lyman and Bicknell. Today, annual Heritage Starfest events take place in Bicknell.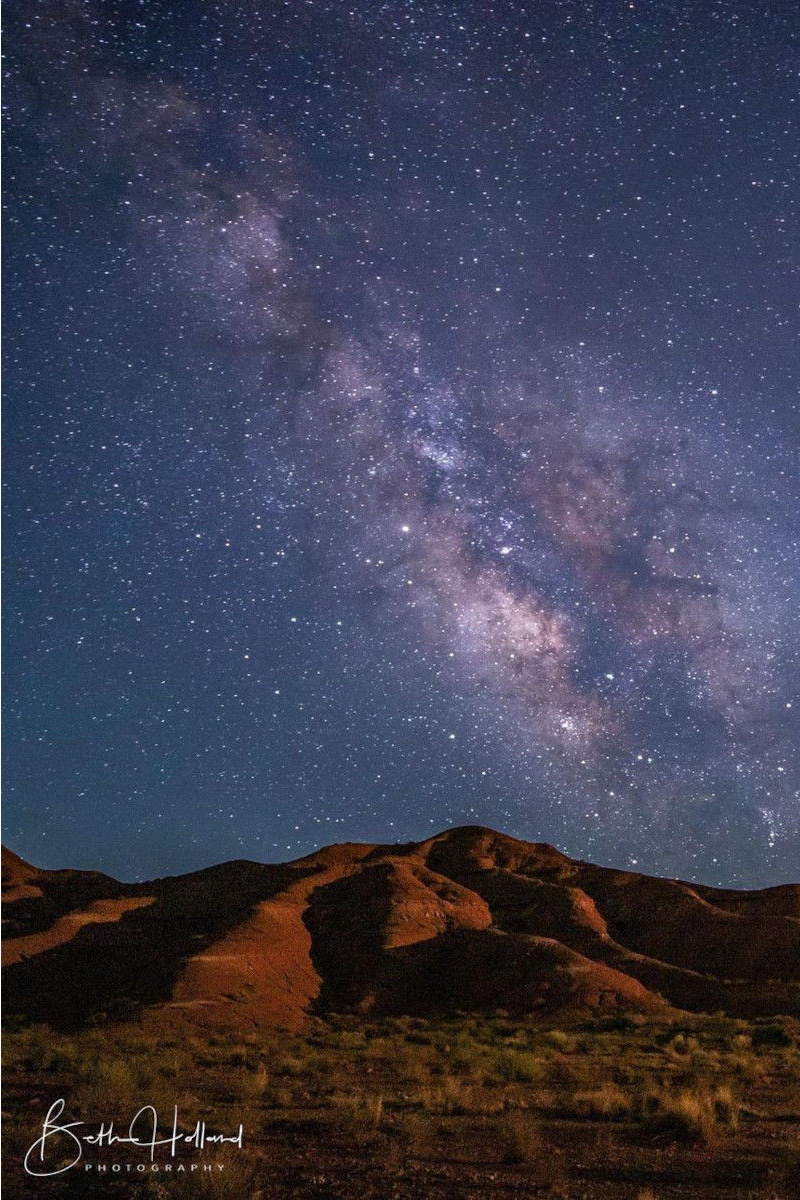 Planning your Capitol Reef Stargazing Visit
Thanks in part to Utah's dry winter air, the stars and constellations often appear brighter in winter, making it one of the best times for viewing the night sky. Winter bonus: shorter days mean that you can start stargazing earlier. From March to November, the Milky Way's galactic core burns brightly, making summer nights ideal for viewing stars as well. Honestly, any clear night is wonderful for stargazing in Capitol Reef National Park. Just remember that a full moon may brighten the sky, so try to plan your stargazing visit around the new moon. Capitol Reef National Park occasionally offers ranger-led astronomy programs, stargazing parties and night hikes. 
One of the best things about stargazing is that it doesn't require experience, gear or special equipment. While many astrotourists bring telescopes or binoculars, the naked eye is just fine for stargazing in Capitol Reef Country. Just find a safe spot outdoors, bring a chair or blanket, and sit back, relax and enjoy the brilliant starry nights.  
Click here to begin planning your visit to Capitol Reef.
Keep Capitol Reef Country Forever Mighty
What is Forever Mighty? It's practicing responsible travel while visiting Utah and Capitol Reef Country by following the principles of Tread Lightly and Leave No Trace.
Plan ahead and prepare, travel and camp on durable surfaces, dispose of waste properly, leave what you find, minimize campfire impacts, respect wildlife, be considerate of others, support local business and honor community, history and heritage. Help us keep Utah and Capitol Reef Country's outdoor recreation areas beautiful, healthy, and accessible.