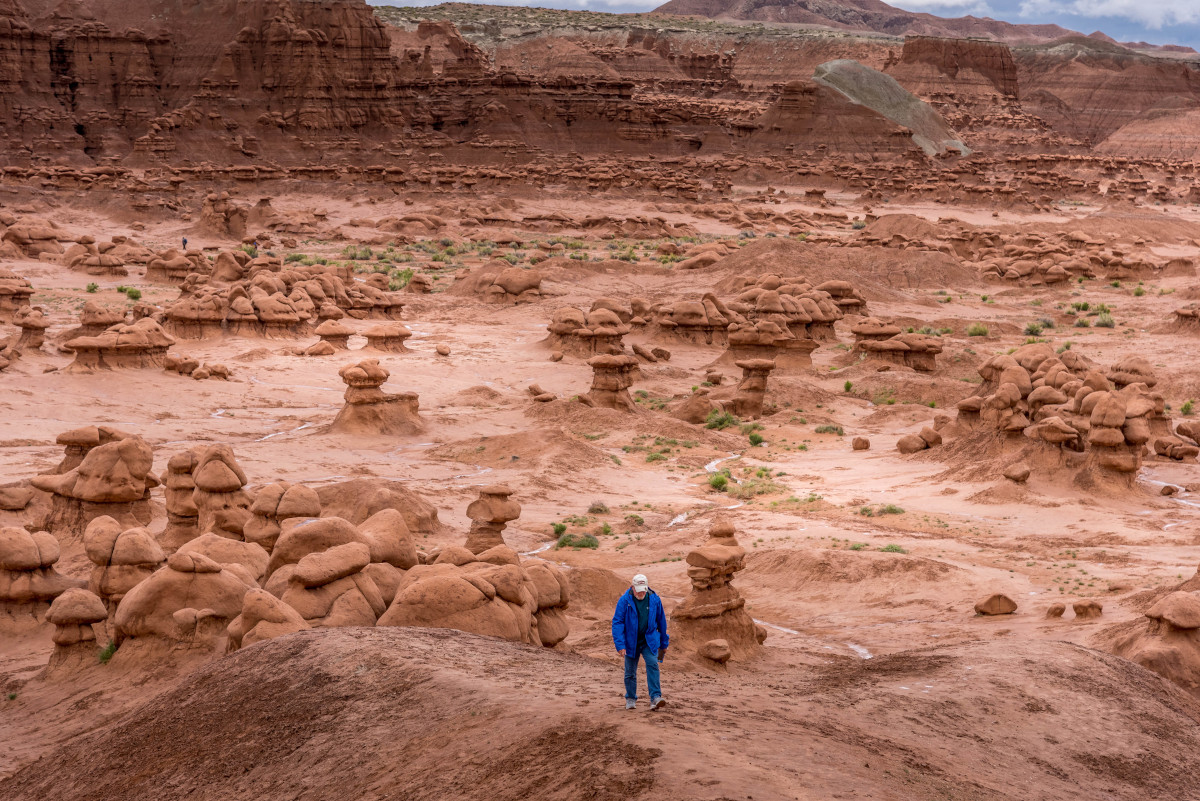 Visitors worldwide travel to Utah to see the state's five national parks, the Mighty 5. Utah has become a bucket list destination for millions. But it's not always Utah's national parks that get the most oohs and ahhs. 
Utah State Parks
In addition to the Mighty 5 national parks, Utah has 44 state parks and recreation areas, many of which could easily be national parks. Of these parks, Goblin Valley in south central Utah stands out as one of the most unusual and fascinating with its whimsical formations and alien-like surface. The producers of Galaxy Quest, a 1999 Sci-Fi comedy starring Tim Allen, chose Goblin Valley as a set location to depict an alien planet.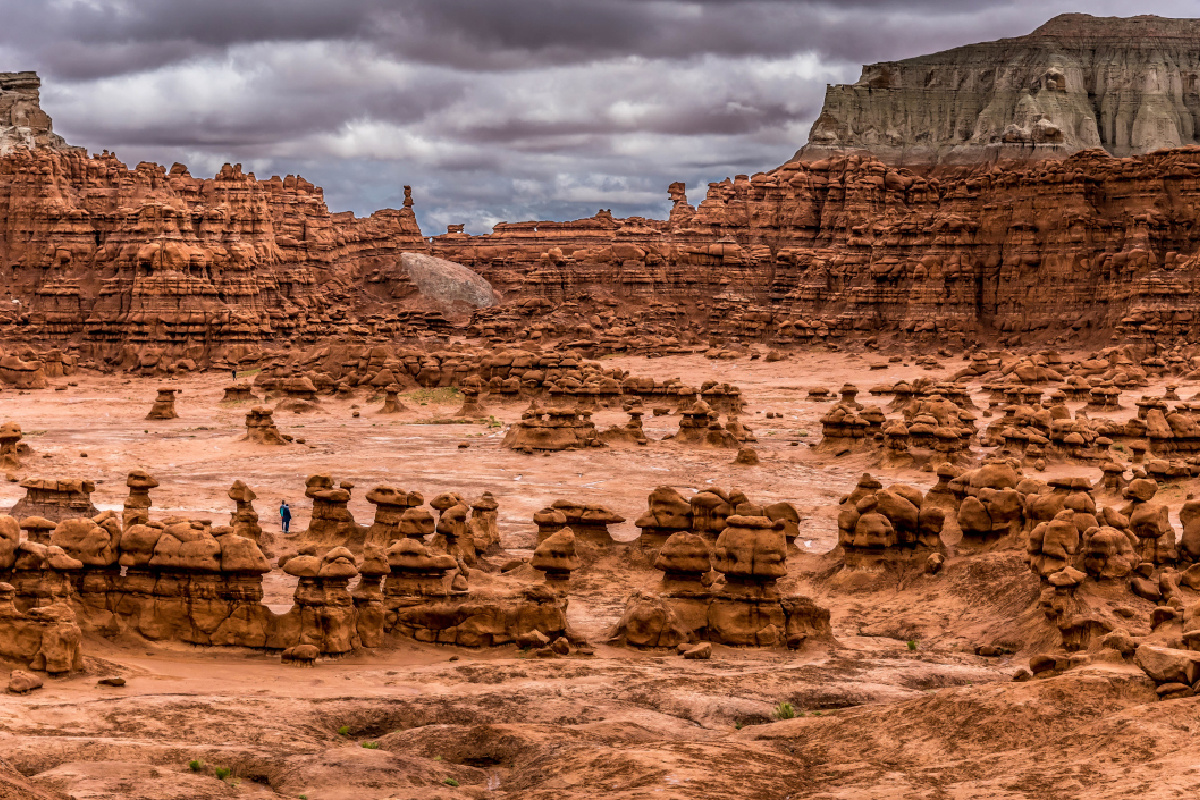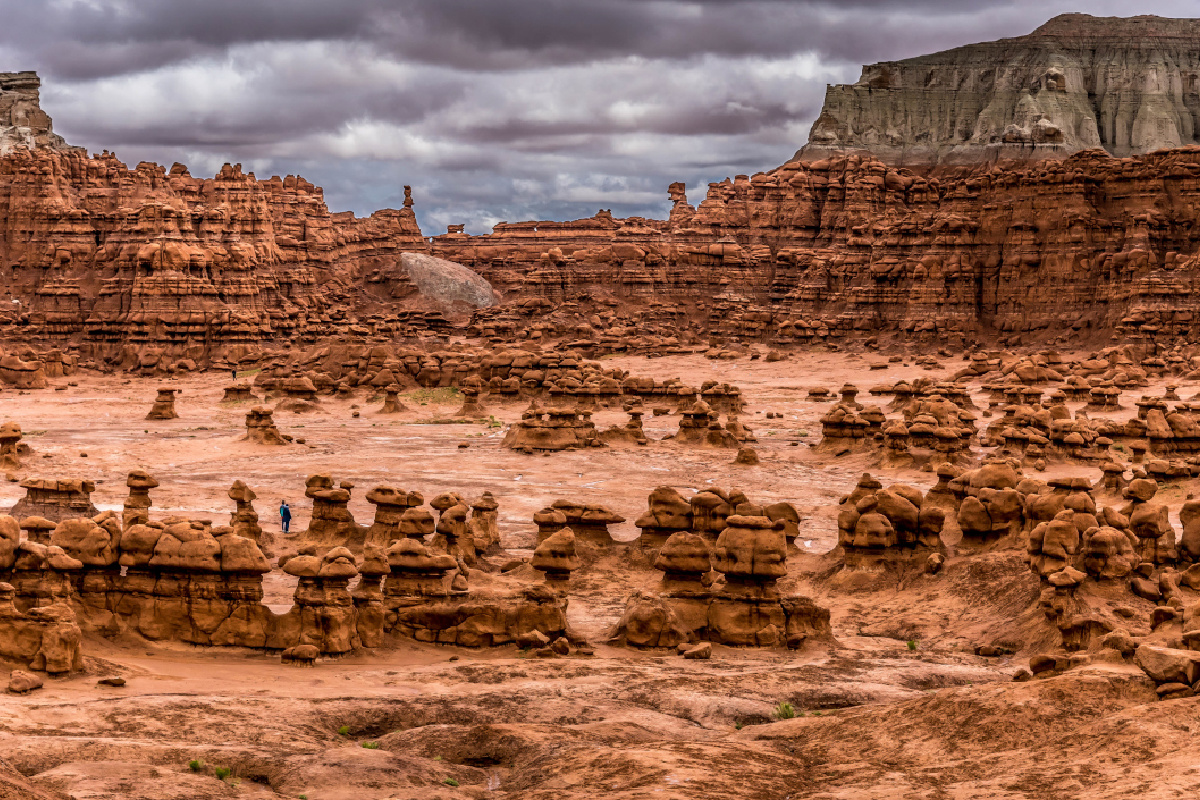 Utah's Most Diverse Landscape
Located 20 miles from the town of Hanksville on SR 24, and on the southern flank of the San Rafael Swell anticline, Goblin Valley is located in Utah's most diverse and interesting topographical region. The Mars Desert Research Station located a few miles south of Goblin Valley determined this to be the best locale for its research and field studies that  simulate a Mars mission.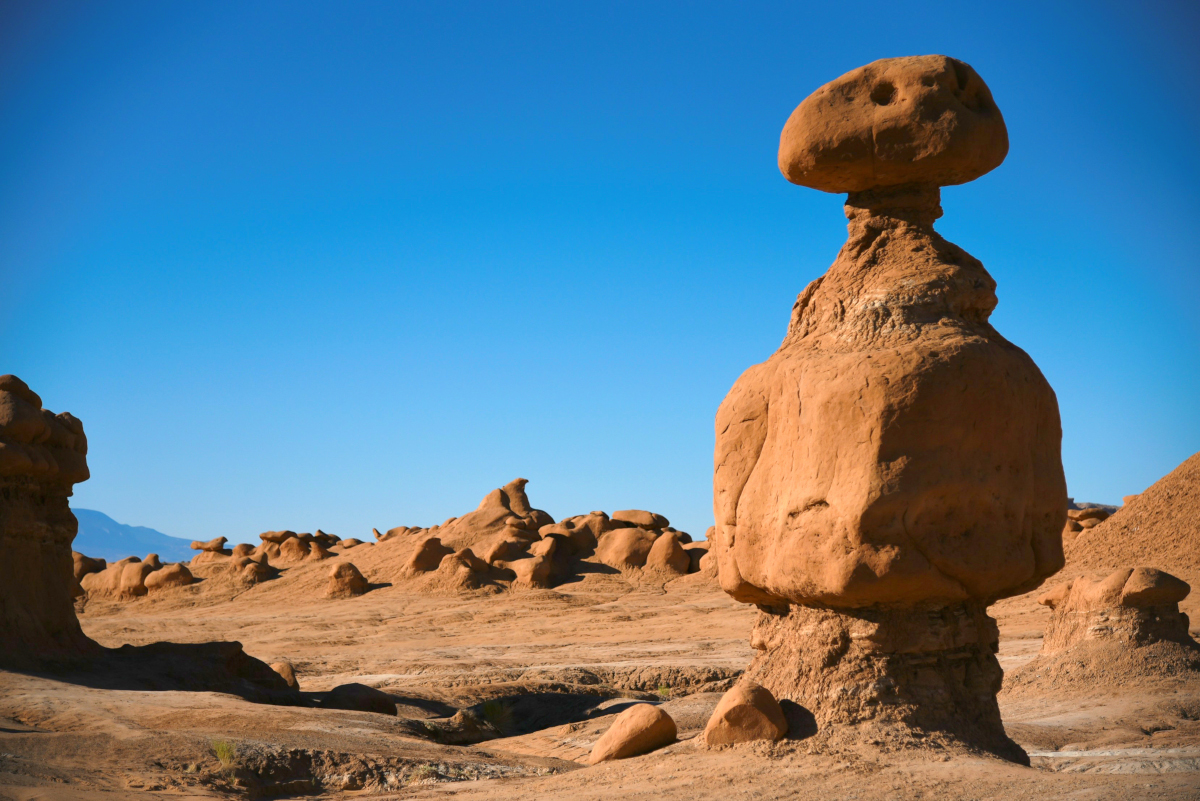 Discovering Goblin Valley
Until recently, and particularly in the past year during the Covid-19 pandemic, Goblin Valley rarely experienced large numbers of visitors due to its remote location. However, Covid-19 drastically changed things, so be prepared for larger numbers of visitors, especially on weekends. Through the years Goblin Valley has become a family favorite park that allows visitors to climb on the rock goblins and hoodoos, which frequently inspire serious games of hide 'n seek. This is a place where you can let your imagination run wild seeing images of cartoon characters, to exotic animals, and even E.T. in the rock formations. It's been reported that the Peanuts character, Linus, was spotted holding a blanket sucking his thumb!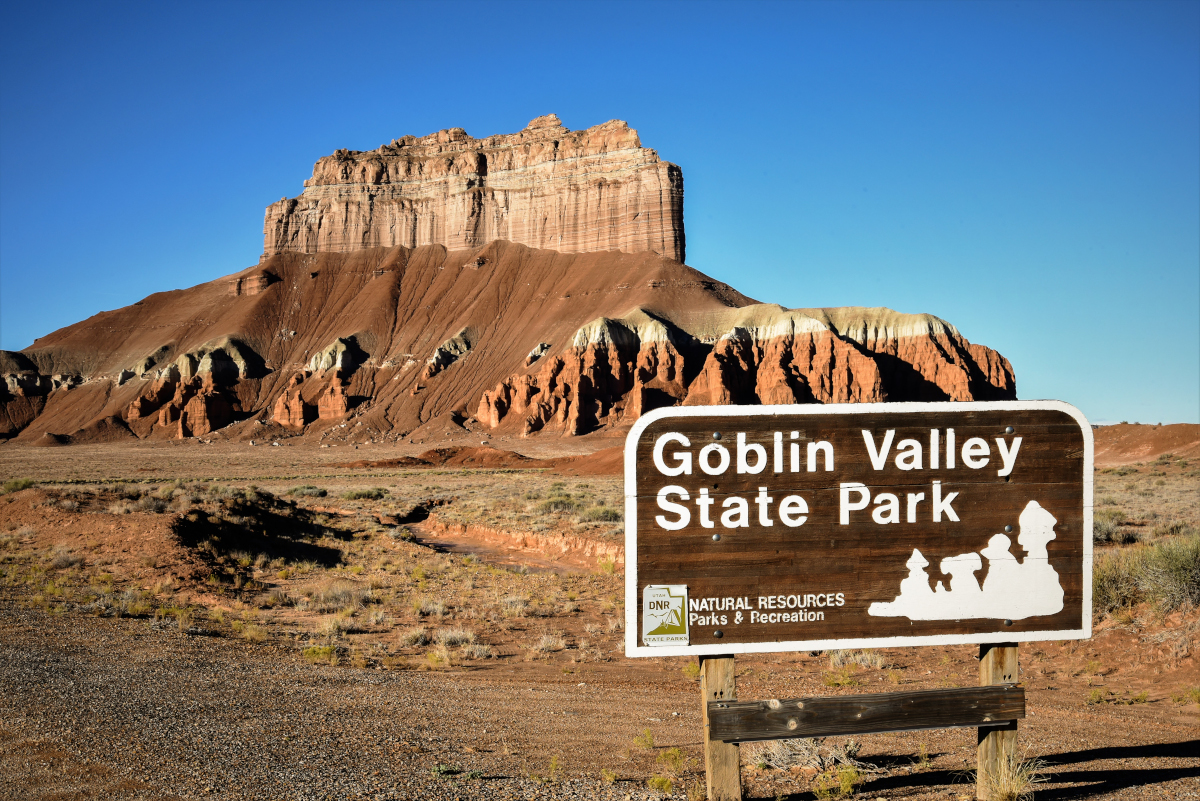 What's in a Name?
Cowboys searching for cattle first discovered the secluded Goblin Valley basin. Originally called Mushroom Valley by Art Chaffin, owner/operator of the Hite Ferry on the Colorado River. The park's name was later changed to Goblin Valley when acquired by the state of Utah and designated a state park in 1964. 
Geology 
Goblin Valley's topography is composed primarily of Entrada Sandstone, a harder rock that is the primary agent in forming the goblins when softer layers of sandstone, mud, and silt erode from wind and water. Fracturing, when ice forms in cracks and expands, breaks large chunks from the rocks that adds to the unusual shapes and sizes. The main basin is devoid of vegetation adding to its alien-like landscape.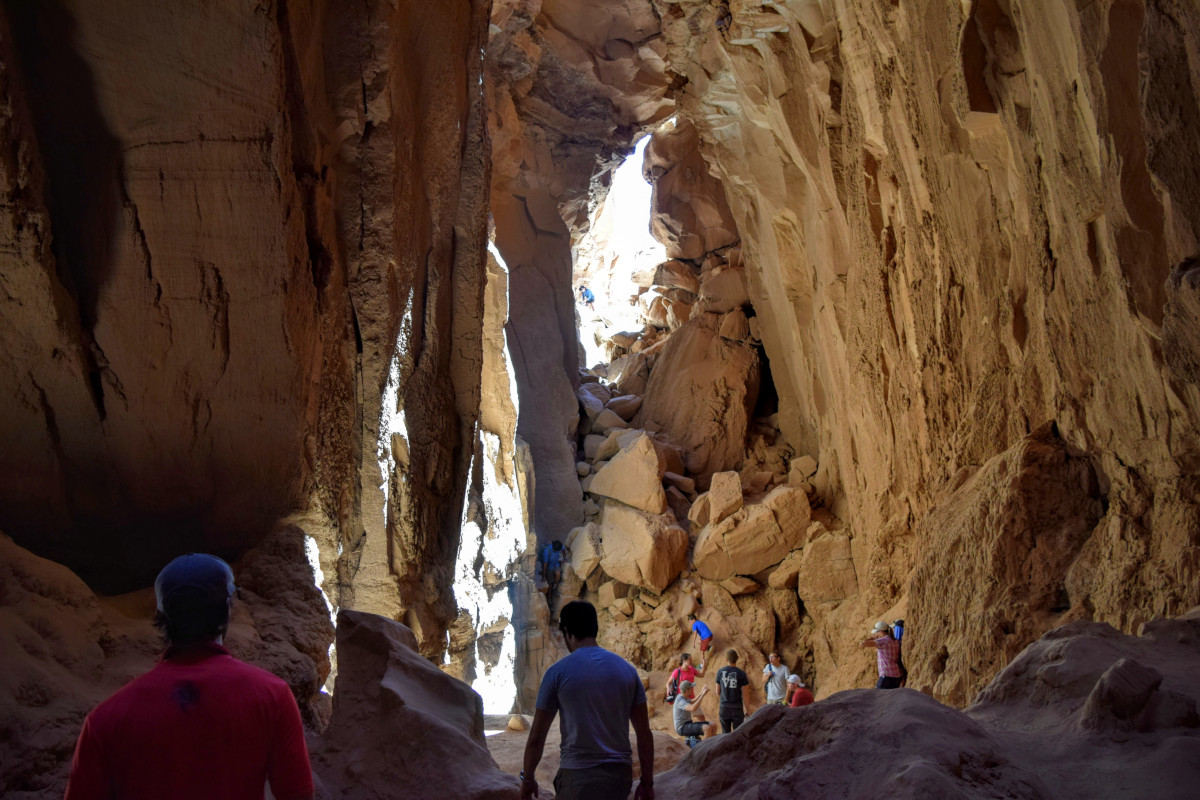 Goblin's Lair
Located at the back of the main basin at the foot of the high rocky ridge is Goblin's Lair, a 70-foot deep cavern, which is technically a collapsed slot canyon. A small opening is located at the top that allows visitors to free rappel to the bottom. Rappelling in Goblin's Lair requires a backcountry permit that can be obtained online or at the park's visitor's center. Guided services are offered by Get in the Wild guides. Sign up with Get in the Wild for a guided rappel into Goblin's Lair at Goblin Valley State Park! Reserve your adventure today at www.getinthewild.com or by calling 818-381-WILD.
If rappelling isn't your thing, you can take the 1.5-mile hike, 3 miles out and back that starts in the parking lot and goes behind the ridge where you climb a scree field then down a rocky descent to the bottom. The scramble is a bit technical and is considered strenuous. 
There are several other hiking trails with details available on the park's website by clicking here.
International Dark Sky 
Utah has more International Dark Sky Parks than anywhere else in the world, Goblin Valley being one of them. Considered one of the darkest skies on earth, campers will be delighted to see the Milky Way so clearly, they may feel as though they can reach out and touch it. Ranger-led events, including moonlit hikes and telescope tours, are conducted every month to aid in the enjoyment of this unique experience. For night sky photographers, this is nirvana. Check the weather, check the moon's position, check camping availability, then set the date! 
Camping
There is a very nice campground less than a mile from the main observation area that consists of 25 sites that include 10 walk-in tent pads, 14 RV spaces, and one group site that can accommodate up to 35 people, plus two yurts that can be rented. 
Showers and flush toilets, as well as a communal water and dump station are all available free of charge. All sites contain a picnic table, metal fire ring, and shade shelter. Click here for additional information and fees.
Bring Your Mountain Bikes
The Wild Horse Mountain Biking Trail System includes five loops. Trail lengths are relatively short, less than two miles each but take visitors into areas of the park seldom seen before.
For more detail and information about Goblin Valley State Park click here.
Learn more about Goblin Valley State Park.
Keep Capitol Reef Country Forever Mighty
What is Forever Mighty? It's practicing responsible travel while visiting Utah and Capitol Reef Country by following the principles of Tread Lightly and Leave No Trace.
Plan ahead and prepare, travel and camp on durable surfaces, dispose of waste properly, leave what you find, minimize campfire impacts, respect wildlife, be considerate of others, support local business and honor community, history and heritage. Help us keep Utah and Capitol Reef Country's outdoor recreation areas beautiful, healthy, and accessible.