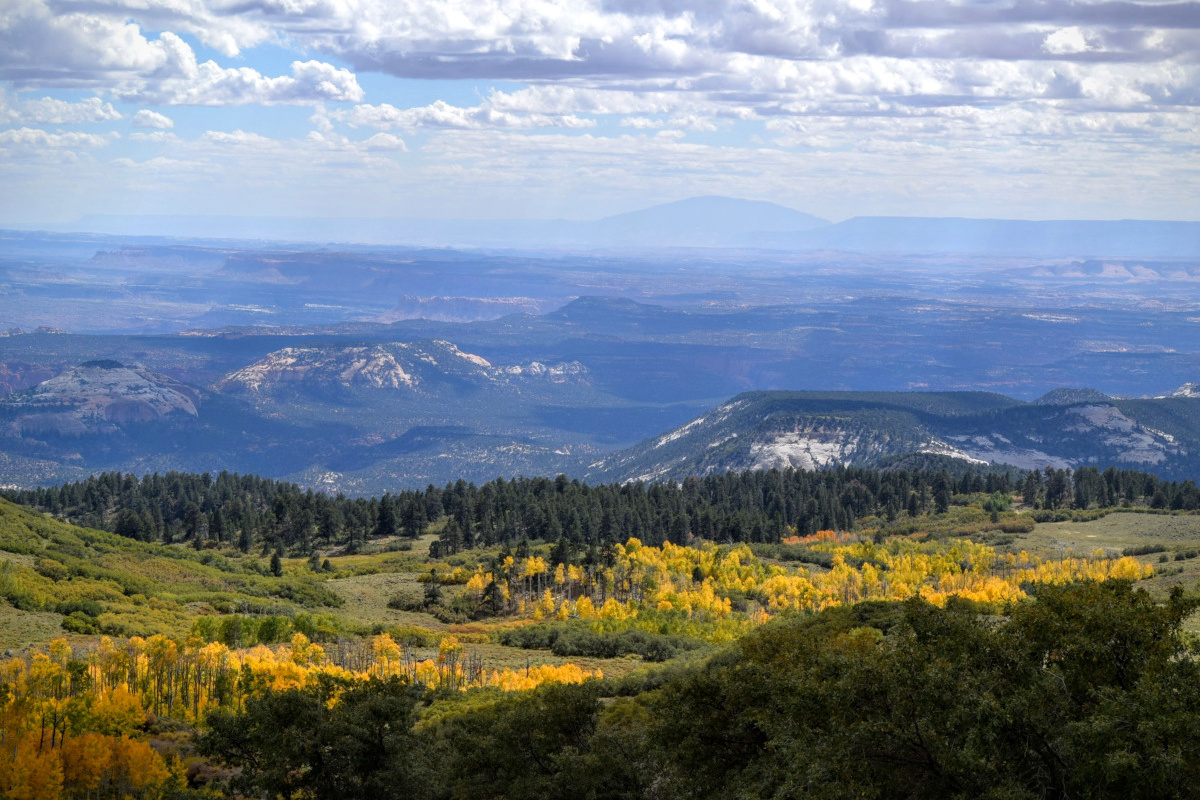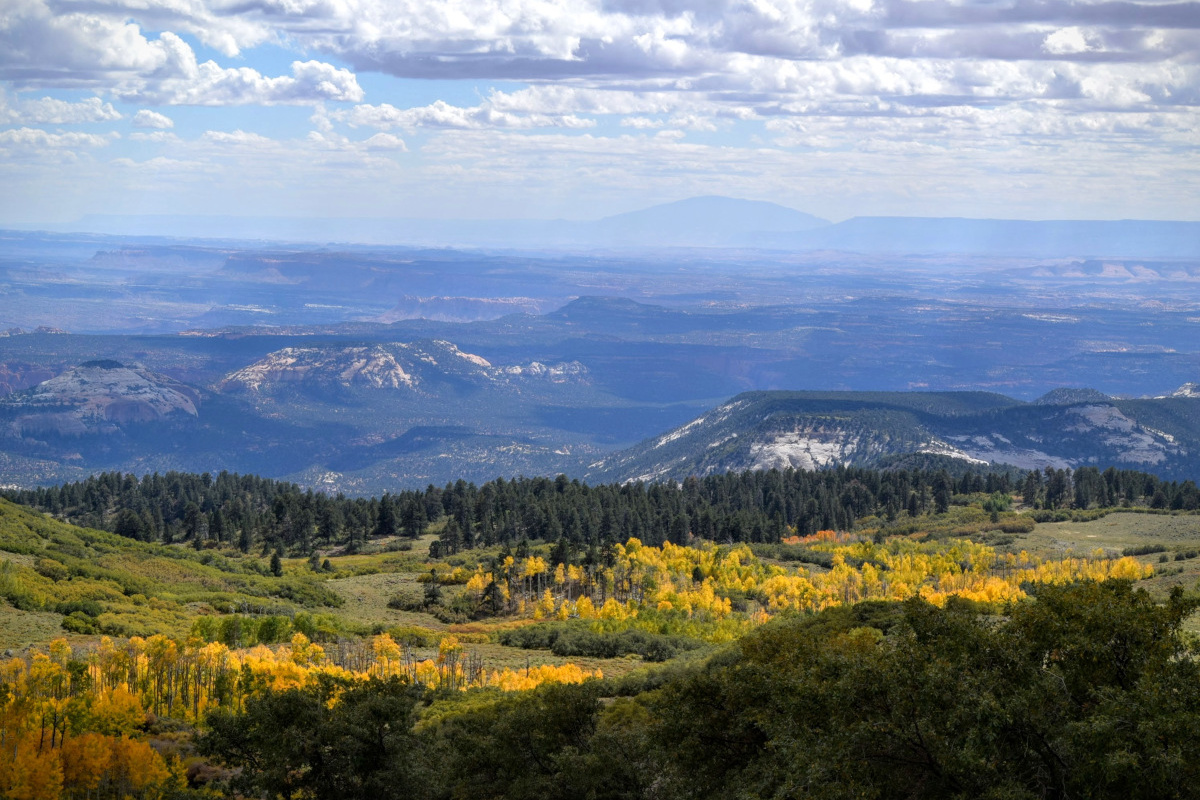 If you're planning a day trip or family vacation in Utah this fall, look no further than Capitol Reef National Park. One of Utah's best-kept secrets, this picturesque gem is teeming with colorful red rock canyons, jagged cliffs, deep valleys, and a rich array of wildlife. You're bound to leave inspired after a trip to Utah's most underrated park.
Fall is one of the best times of year to visit Capitol Reef National Park for families and adventurers looking to escape the crowds and blistering heat of the summer months. Whether you're visiting for a day or a full weekend, there are plenty of exciting things to do in Capitol Reef Country to keep you thoroughly entertained throughout your stay.
Here are 5 of the best fall activities in Capitol Reef National Park:
Go Hiking in Capitol Reef
Hiking is easily one of the most popular things to do in Capitol Reef National Park during any time of year. If you're visiting the park in the fall, you can take advantage of cooler weather that makes it much easier to hike for longer periods of time. 
Some of the most popular hiking trails in Capitol Reef include Hickman Bridge, Capitol Gorge Wash, and Grand Wash. Explore the remarkable beauty of the world-famous Waterpocket Fold up close and personal by hiking through its intricate canyons.
Apple Picking in the Fruita District
September through mid-October is apple season in Utah and Capitol Reef Country's Fruita is home to plenty of fruitful orchards that are open to the public. Bring your own bags and enjoy a relaxing afternoon of apple picking with your family. Be sure to stop at the Glifford Homestead Kitchen for locally-made jams, pies, and ice cream.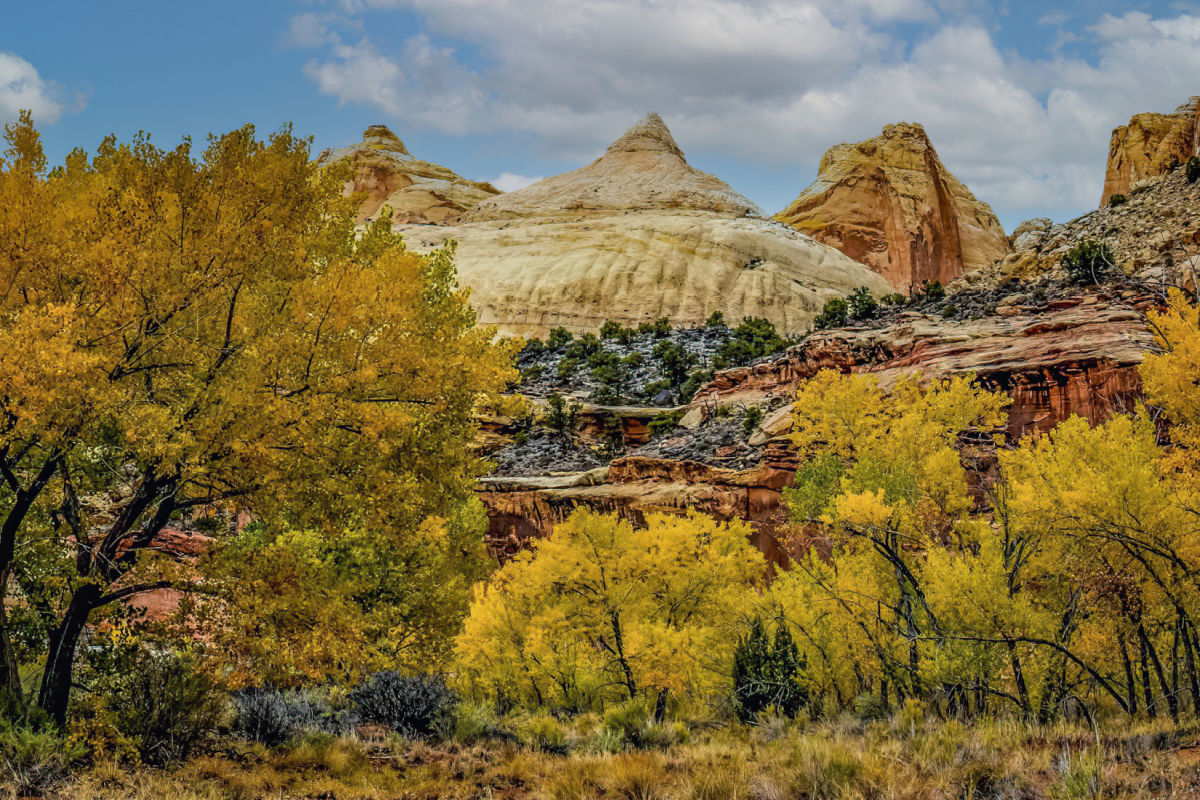 Enjoy a Scenic Drive through Capitol Reef National Park
You can bask in the magnificent natural beauty of Capitol Reef National Park from the comfort of your vehicle. Enjoy a scenic drive through the Waterpocket District for showstopping views of cliffs, canyons, and natural stone bridges.
During the fall, road conditions can vary depending on the weather. Head to the visitor center first to check that the roads are safe for driving before venturing out on your own.
Leaf Peeping in Capitol Reef Country
Capitol Reef National Park is home to some of the most incredible fall foliage in Utah. Scenic Byway 12 and Capitol Reef Scenic Drive are both fantastic leaf-peeping drives to take during the fall season. Enjoy a plethora of spellbinding pull-offs where you can gaze at the color-changing leaves set against the red rock canyons. 
Capitol Reef Stargazing
Thanks to its remote location, Capitol Reef is known as one of the best places in the world for stargazing. Consider an overnight stay by camping in the park to experience one of the most captivating night skies you will ever see.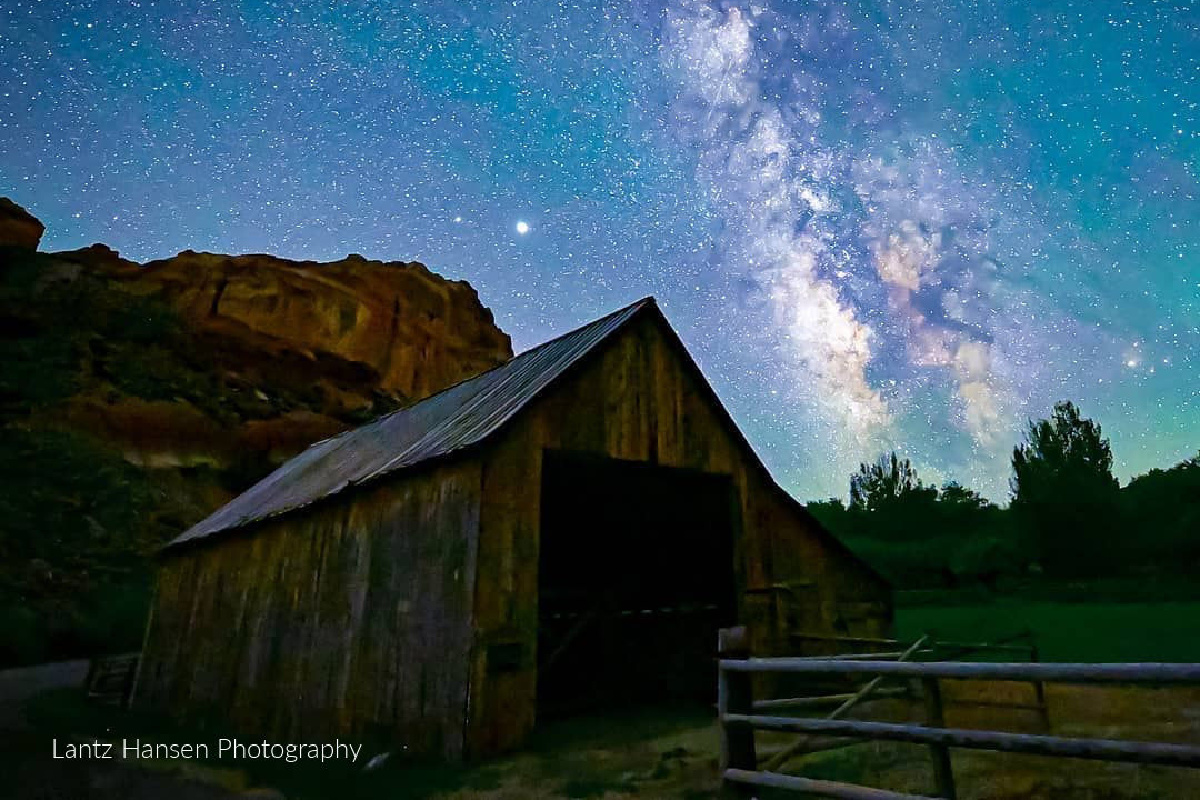 Fruita is home to the only well-developed campground in Capitol Reef National Park and is available at $25 per night by reservation only. However, there are also two primitive campgrounds in the park that are free to the public—Cathedral Valley Campground and Cedar Mesa Campground.
We hope that you take advantage of some of the best fall activities in Capitol Reef National Park on your next visit to this wondrous Utah destination. To discover more of the best things to do in Capitol Reef Country, be sure to check out our blog!
Keep Capitol Reef Country Forever Mighty
What is Forever Mighty? It's practicing responsible travel while visiting Utah and Capitol Reef Country by following the principles of Tread Lightly and Leave No Trace.
Plan ahead and prepare, travel and camp on durable surfaces, dispose of waste properly, leave what you find, minimize campfire impacts, respect wildlife, be considerate of others, support local business and honor community, history and heritage. Help us keep Utah and Capitol Reef Country's outdoor recreation areas beautiful, healthy, and accessible.