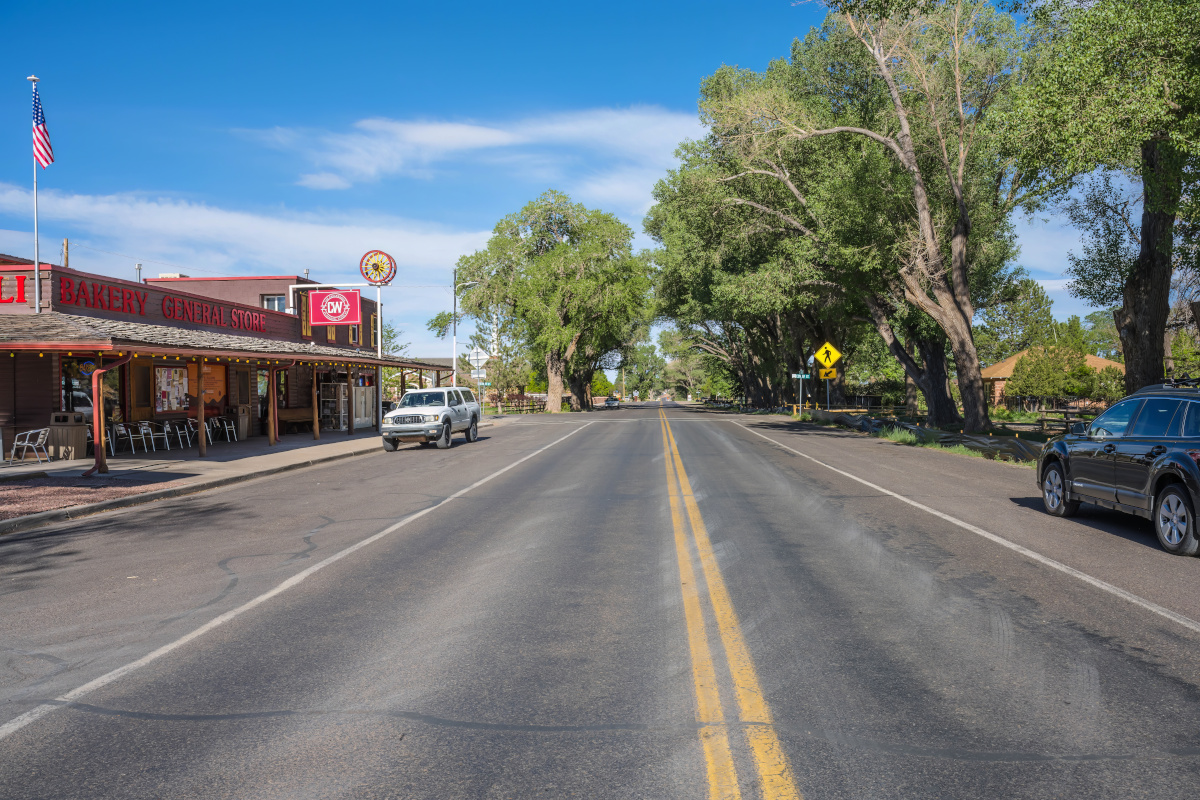 Located about 8 miles northwest of Capitol Reef National Park rests the town of Torrey, Utah. Though she may be small, with a population of approximately less than 200 people, Torrey has a lot to offer visitors and residents.
Resting between two scenic byways, Highways 12 & 24, Torrey is not only a fantastic attraction by day, but in 2018 this town earned accreditation by the International Dark-Sky Association as an International Dark Sky Community – stargazers behold! Your next great adventure awaits!
Essentially, the town of Torrey has minimized its light pollution and protects the night skies with lighting ordinances, making it a perfect location for stargazing, night sky photography, and so much more.
Location, Location, Location 
At just over 6,800 feet above sea level, the summers in Torrey are ideal, with temperatures ranging from 50-90 degrees Fahrenheit and winter temperatures ranging between 0-60 degrees Fahrenheit.
Torrey, Utah, is the central location of many different attractions for the outdoor lover. As we mentioned earlier, this little town is close to Capitol Reef National Park. Still, it is also within proximity to Fishlake and Dixie National Forests and Highway-12: Utah's All-American Road. Torrey is surrounded by incredible desert landscapes, red sandstone, aspen forests, and beautiful lakes; for whichever mood you're in, there are a variety of gorgeous natural landscapes, all within driving distance!
Torrey is the perfect place for gearing up for your next adventure through Capitol Reef or winding down after a day of exploration. There are plenty of places to grab a bite to eat, and lodging options are also available if you want to stay close. Not only are the inns and B&Bs, but there are a plethora of campgrounds in the area.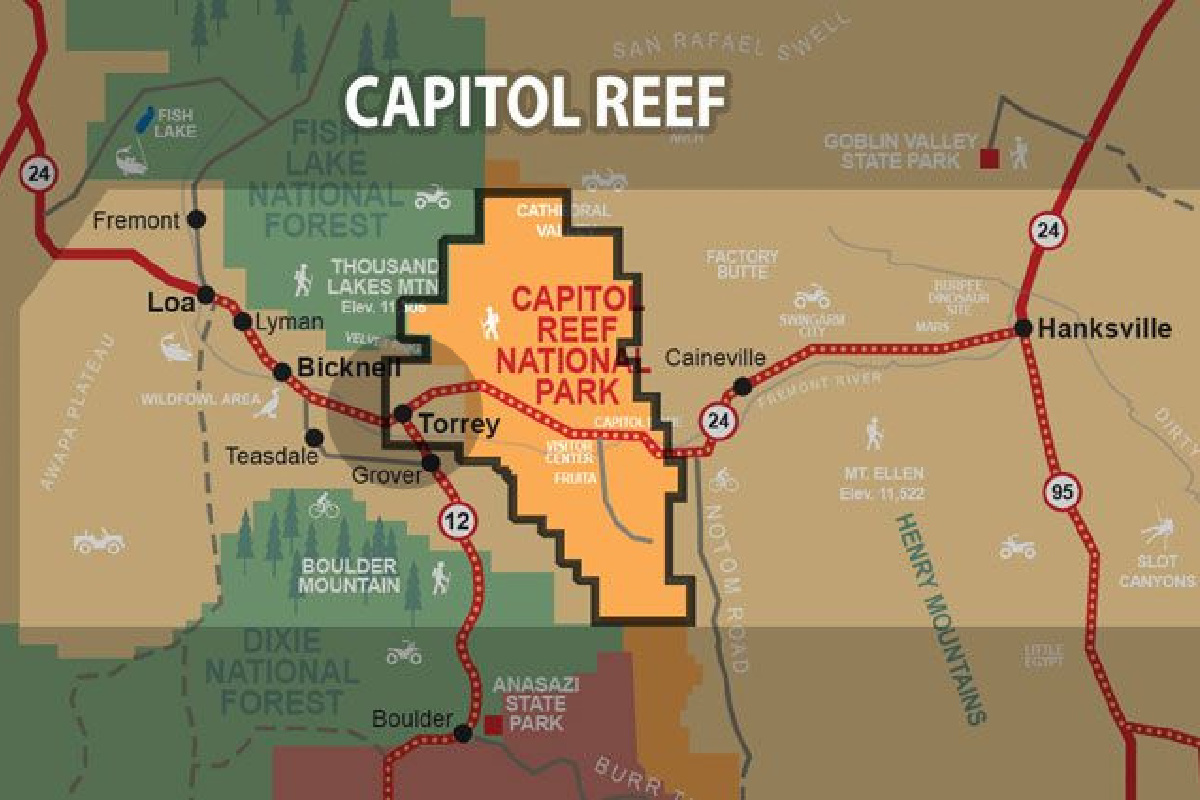 Torrey History
Torrey, Utah, was established in the 1880s by Mormon Pioneers. It was initially called Youngtown, named after John William Young, though it was renamed after acquiring a post office in honor of Jay L. Torrey. Torrey was a member of the Wyoming legislature who achieved national attention during the Spanish-American War. He was commissioned Colonel of the 2nd Regiment, the "Rocky Mountain Riders."
Things To Do In & Around Torrey
As you're planning your visit through Utah's Mighty Five, you'll need to consider a place to stay, and there's no better place than Torrey!
Torrey is the perfect place to set up your basecamp. It offers plenty of small-town fun if you're looking to stay local, with restaurants, bookstores, art galleries, a general store, RV campgrounds, and various lodging options. Consider it your gateway into exploring Capitol Reef Country!
Fear not, though, there's plenty to do if you're more interested in exploring the great outdoors, and we've got a few suggestions.
Highway 12: All-American Road
Highway 12 is the only All-American Road in Utah. According to the US Department of Transportation, to obtain 'All-American Road' status, "a road must possess multiple intrinsic qualities that are nationally significant and have one-of-a-kind features that do not exist elsewhere. The road or highway must also be considered a "destination unto itself." That's precisely what you'll discover about UT-12.
This section of this Utah scenic byway is 124 miles long and whose eastern end begins in Torrey. This scenic byway connects Capitol Reef National Park with other iconic Utah's Mighty Five members, such as Bryce Canyon National Park. This gorgeous highway is not only a means of transportation, but it is also its destination. Along its 124-mile stretch, there are numerous viewpoints and lookouts of sprawling canyons and towering cliffs—incredible rock formations in various shades of reds, oranges, pinks, and creams. You'll pass public lands like Dixie National Forest and Kodachrome Basin, Grand Staircase-Escalante National Monument, and the Escalante Petrified Forest.
Never again will you experience the dilemma: my way or the highway. Choose the byway!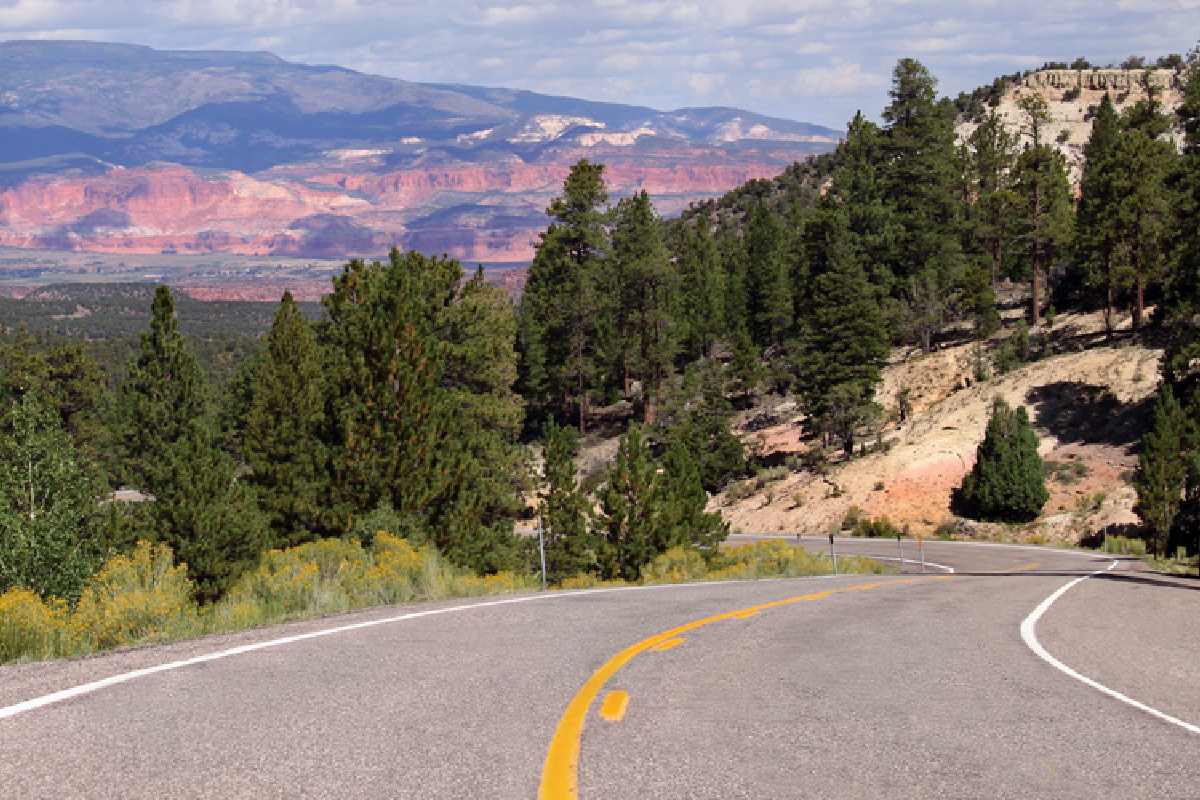 Local Tip: Sunglow Trail
Sunglow Trail got its name for the spectacular way the canyon lights up when the sun's golden rays hit it at just the right angle.
Just east of Torrey, about 10 minutes away, rests the town of Bicknell, and here you'll find this famous trail. Rated as a moderate hike, this one-mile out-and-back trail offers a bit of a challenge that's well worth the reward.
There are areas of minor boulder scrambling along a mostly dirt path with many different sites to take in along the way. Sunglow trail also has several small waterfalls that add to the life and color along the route. This route can be great for families, as children may love the adventure of climbing on boulders, and pet lovers fear not as dogs are allowed on this trail, so long as they are leashed.
Conclusion
It's easy to see why Torrey may attract tourists all year long; no matter what time of year, you're likely to encounter all types of weather, most of which will only add to the adventure. Surrounded by various landscapes, from mountains and lakes to deserts and hoodoos, you're sure to encounter something extraordinary.
We mentioned that Torrey is a small town, but don't underestimate her. The gateway to Capitol Reef National Park is only just the beginning!
Keep Capitol Reef Country Forever Mighty
What is Forever Mighty? It's practicing responsible travel while visiting Utah and Capitol Reef Country by following the principles of Tread Lightly and Leave No Trace.
Plan ahead and prepare, travel and camp on durable surfaces, dispose of waste properly, leave what you find, minimize campfire impacts, respect wildlife, be considerate of others, support local business and honor community, history and heritage. Help us keep Utah and Capitol Reef Country's outdoor recreation areas beautiful, healthy, and accessible.