Capitol Reef National Park, located in the center of Utah five national parks, is quickly becoming one of the state's most popular destinations for hiking, sightseeing and other adventurous outdoor activities. The list of things to do can be lengthy, depending on your interests and time. Here are five of the most popular activities for first-time visitors.
See Historic Gifford Homestead: This historic farm dates back to the late 1800s when the early pioneers first settled the area. You can see the original buildings, orchards, and gardens, and buy homemade items including pies and jams. There are large grassy areas with picnic tables making this a popular place for a lunch stop where you can enjoy the pie you just purchased.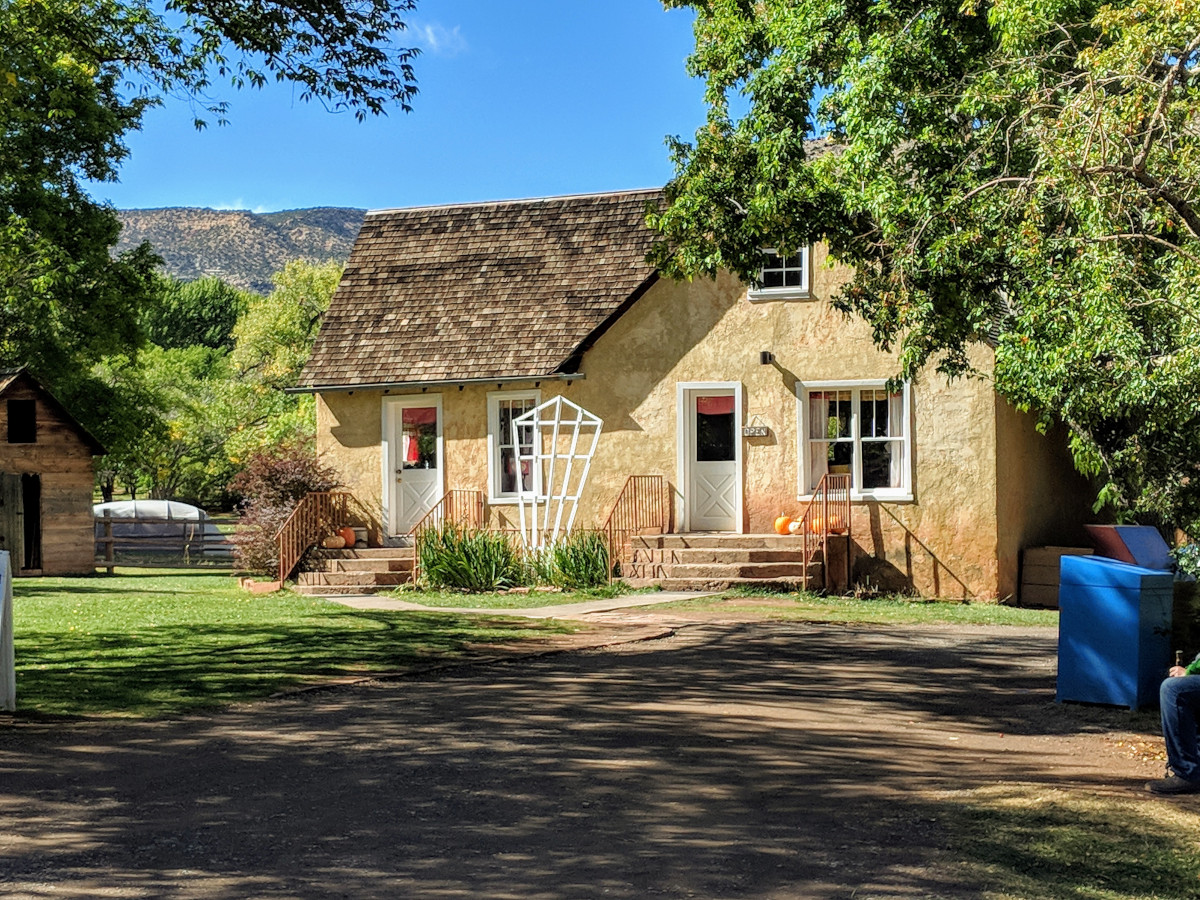 Hike to Hickman Natural Bridge: This is a moderate hike that leads you to a stunning natural bridge that spans 133 feet across a canyon. The round-trip distance is 2 miles and takes about an hour. We recommend going early, the parking lot is small and fills quickly. Be sure to apply sunscreen, wear a hat and take a bottle of water. There are few places with shade on this hike.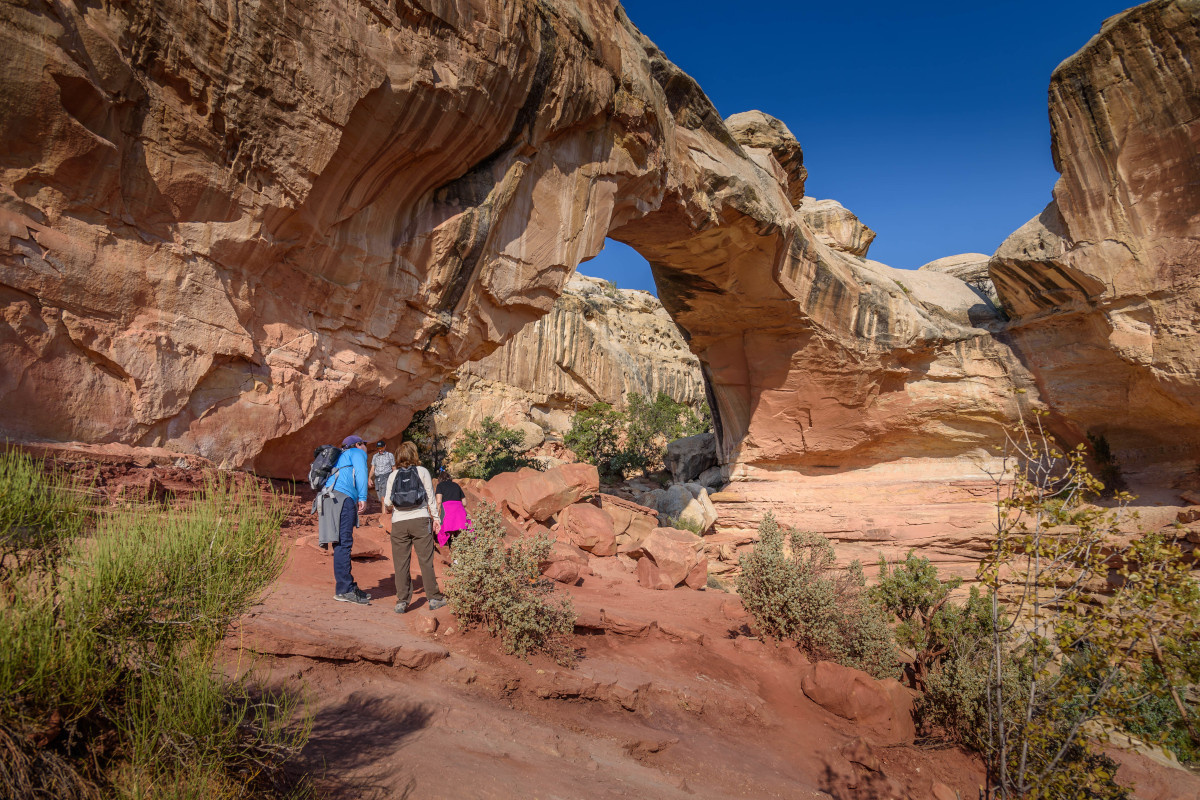 Cruise the Capitol Reef Scenic Drive: This paved road takes you out and back 16 miles (8 miles one way) through some of the most scenic landscapes in the park. Colorful cliffs of Moenkopi, Chinle, and Wingate formations tower high above that lead to narrow canyons. In addition, there are several side roads and trails that you can explore along the way. At the end of the paved road a parking lot with picnic tables and restroom are provided.
Ancient Native American Petroglyphs: Along highway 24, the main route through the park, you can see ancient rock art carved in the cliff walls by the Fremont people who lived in the area between 600 and 1300 AD. There are several panels of petroglyphs that depict animals, humans, and geometric shapes. Look for a small parking lot on the side of the road with boardwalks.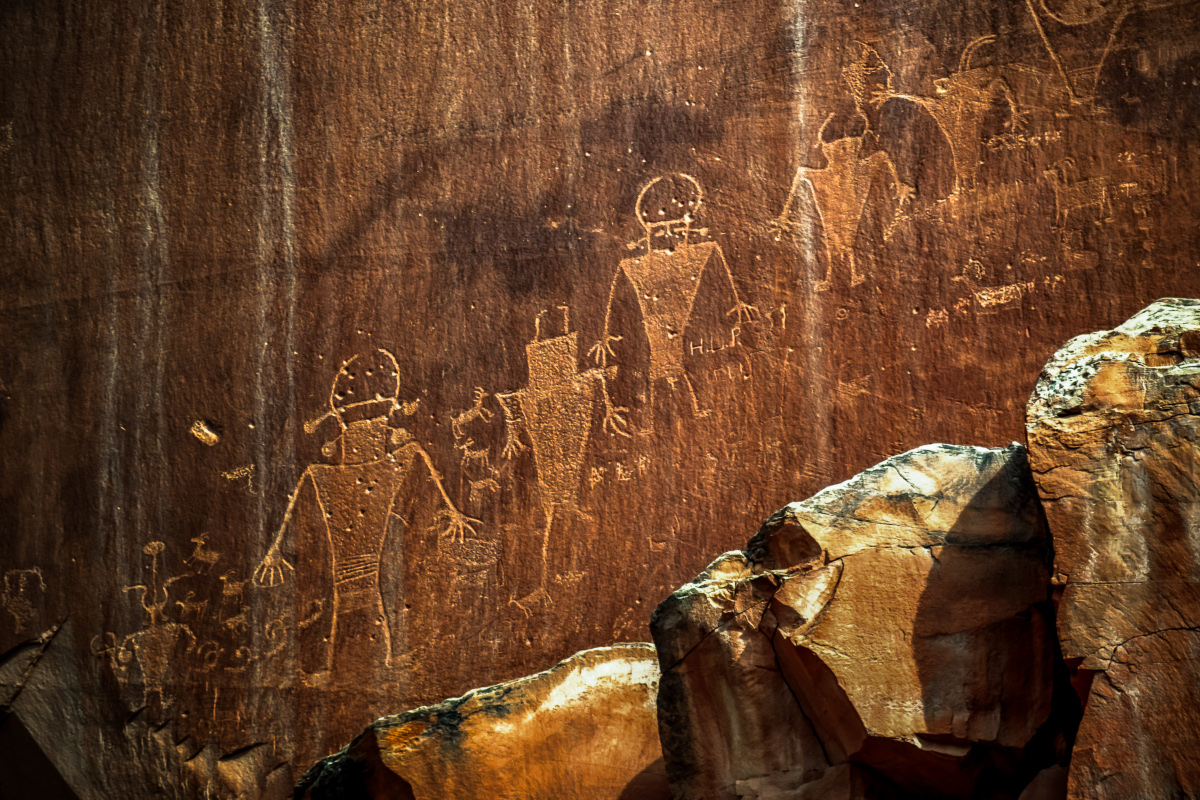 Feel Small on the Grand Wash Trail: Another popular trail that is considered easy that is ideal for all ages especially great for multi-generation families. The trail follows a dry wash through a narrow gorge.  The walls of the canyon rise to 800 feet above you, creating a dramatic contrast. The round-trip distance is 4.4 miles and takes about 2 hours. NOTE: Watch the weather, this is a flood drainage during sever thunderstorms. It's always a good idea to check conditions with the visitors center prior to hiking in canyons and washes.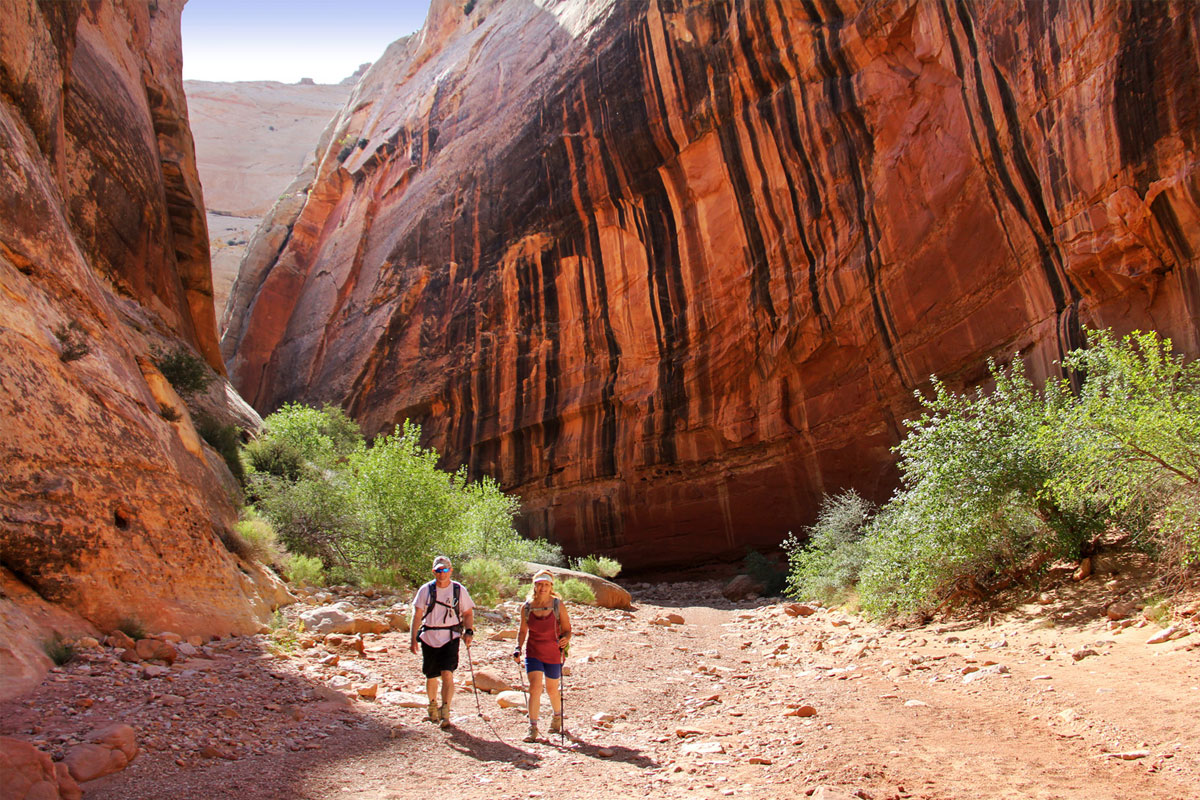 Of course, there are many more things to do in Capitol Reef National Park, such as exploring Cathedral Valley, Waterpocket Fold, Capitol Gorge, watching the sunset at Chimney Rock, hiking to Cassidy Arch, and taking in 360-degree views from Panorama Point just to name a few. You can also follow us on our social media for additional ideas and suggestions.
Keep Capitol Reef Country Forever Mighty
What is Forever Mighty? It's practicing responsible travel while visiting Utah and Capitol Reef Country by following the principles of Tread Lightly and Leave No Trace.
Plan ahead and prepare, travel and camp on durable surfaces, dispose of waste properly, leave what you find, minimize campfire impacts, respect wildlife, be considerate of others, support local business and honor community, history and heritage. Help us keep Utah and Capitol Reef Country's outdoor recreation areas beautiful, healthy, and accessible.