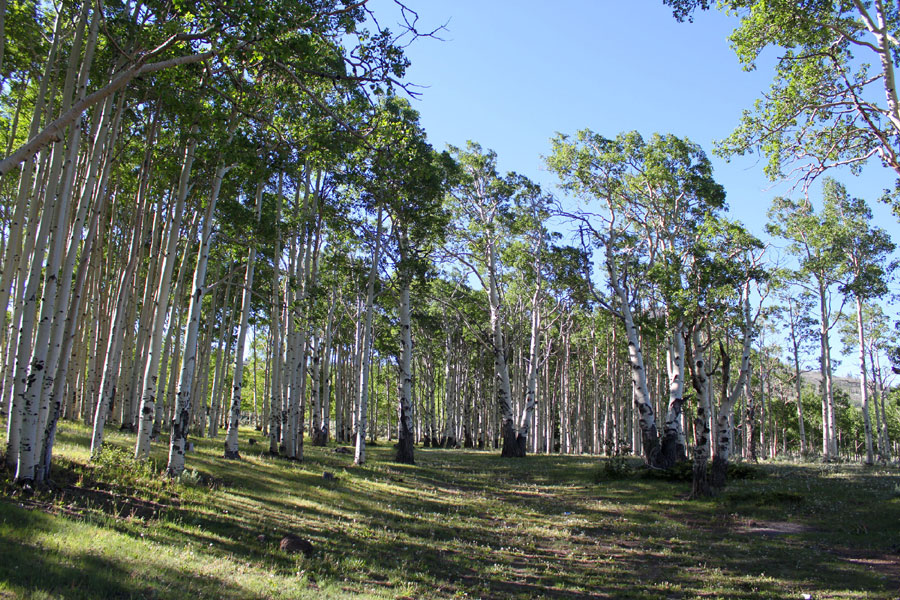 Thousand Lake Mountain is never short of year-round, outdoor adventure for those who seek a new favorite place. Nestled away in the eastern part of Fishlake National Forest, Thousand Lake Mountain stands like a centurion guarding Capitol Reef National Park to the southwest. Off-the grid travelers love Thousand Lake Mountain for the solitude.
One can expect some form of sensory overload as the terrain changes from sandstone canyons at 7,000 feet to alpine lakes at 11,000 feet. For intrepid vacationers, anglers, adventure seekers and trekkers, Thousand Lake Mountain gives something to appreciate every season. Not much beats the beauty of pristine snow in winter, wildflower-filled meadows in spring, scenic lakes in the summer, and if you're lucky—a beautiful songbird-filled day in the fall.
Here are a few ways to enjoy perfect outings in some of the more placid areas of Capitol Reef Country.
Fishing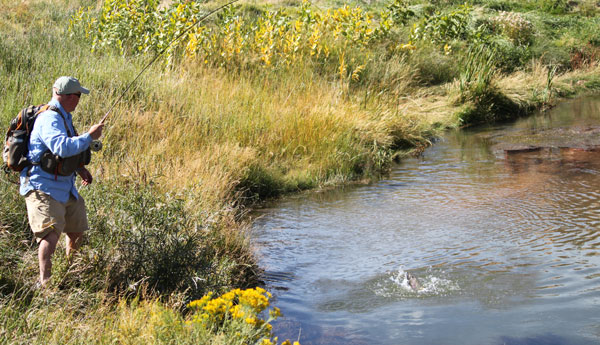 Thousand Lake Mountain is a haven for fishing. Local lore has it that anglers switched Boulder and Thousand Lake Mountain's name in a "fish tale" to government topographers as to protect their fishing spots. Thousand Lake Mountain doesn't have nearly as many lakes as Boulder Mountain. Regardless of the misnomer's origin, fishing at Thousand Lake Mountain is great for anglers hoping to come back with a lot of fish. Expect to find Brook, Cutthroat and Rainbow trout in the lakes. Some higher altitude alpine lakes are not stocked with fish. Instead, trekkers enjoy the aspen trees turning to shades of burnished gold during the fall season.
Photography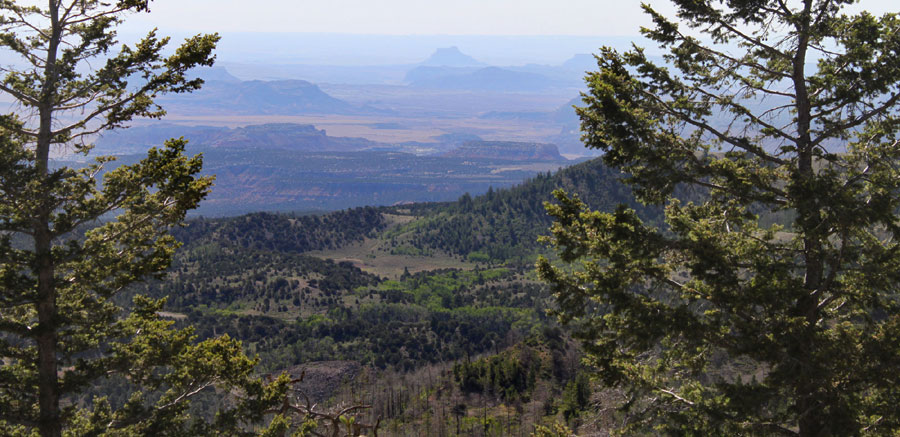 The mix of rugged peaks and alpine forests create a postcard-ready scene. A sweeping vista isn't always a grand photo but Thousand Lake Mountain offers many opportunities to get the picture right. One of the best places available for panoramic views is the Deep Creek Desert overview. Your lens will capture views that go from desert canyons to pine trees. Thousand Lake Mountain is a great launching spot for professional and amateur shutterbugs.
Bird Watching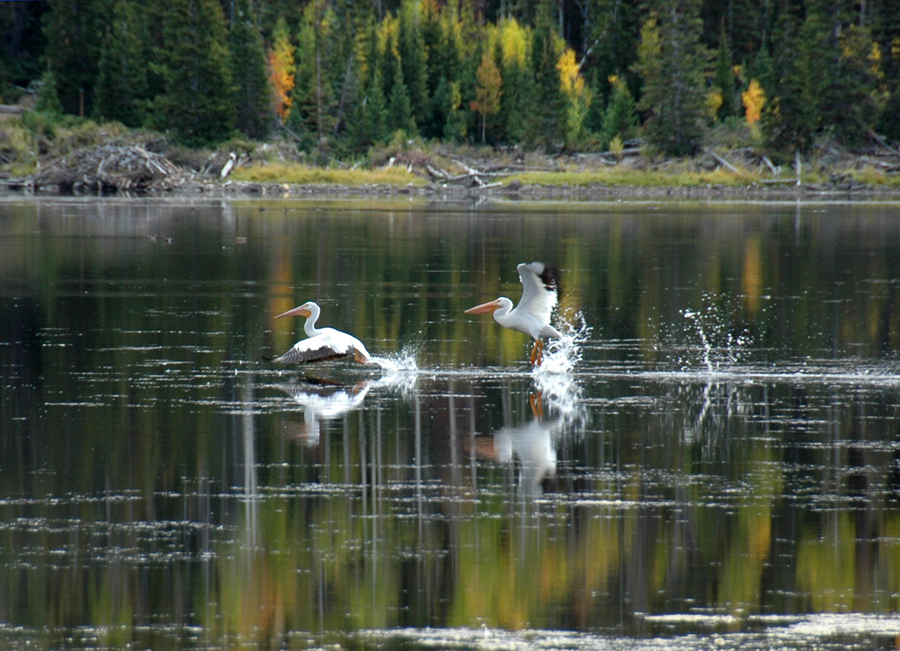 A common bird seen in Thousand Lake Mountain is the Black-billed Magpie. Perhaps, you will hear the magpie long before it is sighted as they are loud, smart and social. The magpie's large, long tail with black and white coloration make it easily recognizable. For more bird watching, head to the Solomon Basin to see American Wigeon and Green-winged ducks. The Basin features a transitional desert to alpine climate. A perfect change of terrain to showcase the region's birds like the Ring-neck pheasant.
Walking and Hiking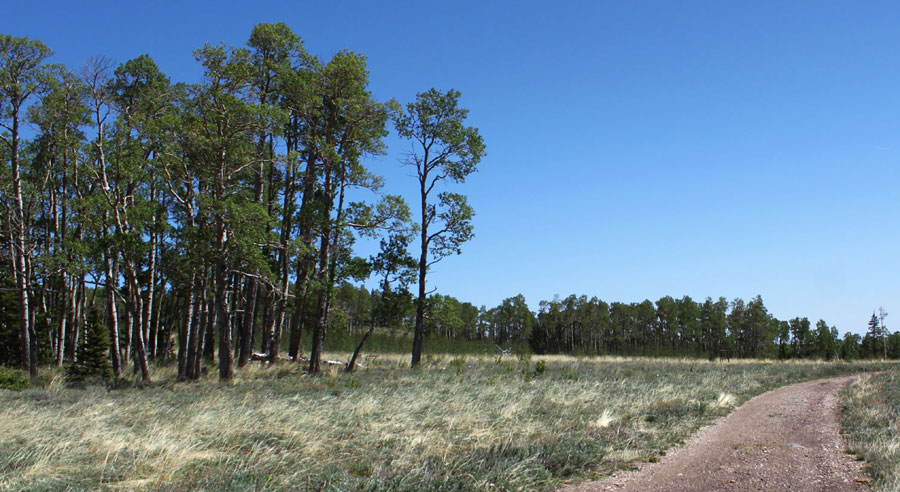 Part of the Great Western Trail—a system of tracks in a corridor that runs north to south through Mexico and Canada—cross the Thousand Lake Mountain. The Western Trail traverses some truly isolated parts of the mountain, commanding trekkers to connect with their surroundings. The mountain's tabletop can be reached by accessing UT-72 highway to F.R. 206, then F.R. 209 in Wayne County. A climb to the plateau of Thousand Lake Mountain is worth the expansive view of the Wasatch Mountain range. A myriad of canyons and crevasses dot the east towards Capitol Reef, creating trails of solitude where you could easily forget about the modern world.
Scenic Drives and Off-Roading
The 35-mile scenic Thousand Lake Mountain Road starts in the nearby town of Fremont and loops through Cathedral Valley in Capitol Reef National Park. The two-hour drive is mostly on dirt and gravel roads. A high-clearance vehicle, SUV or a truck is the recommended option to navigate the loop. Visitors who take the drive are rewarded with a panoramic vista and towering rock formations. Though the scarring of small wildfires is visible in nearby mountains, the forested summit offers tremendous views of south-central Utah.
Cross-Country Skiing and Snowmobiling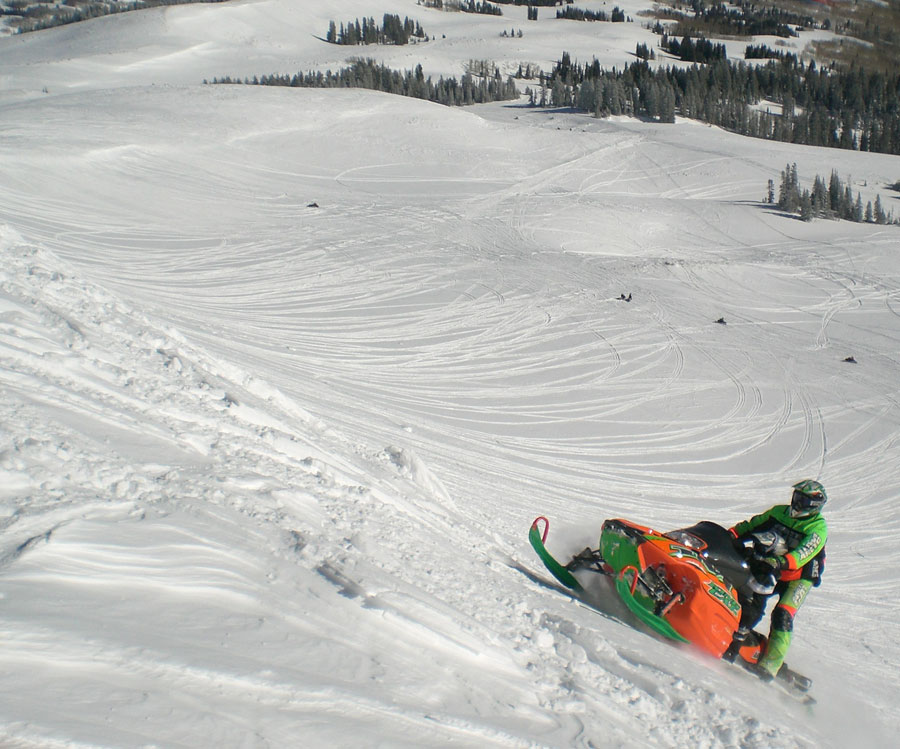 Thousand Lake Mountain's vast wilderness making it ideal for backcountry winter sports. Cross-country skiing and snowmobiling are popular ways for travelers to experience the shared meadows and trails of Thousand Lake Mountain. Alpine forests and open meadows provide routes for cross-country skiing with snowmobile access.
Camping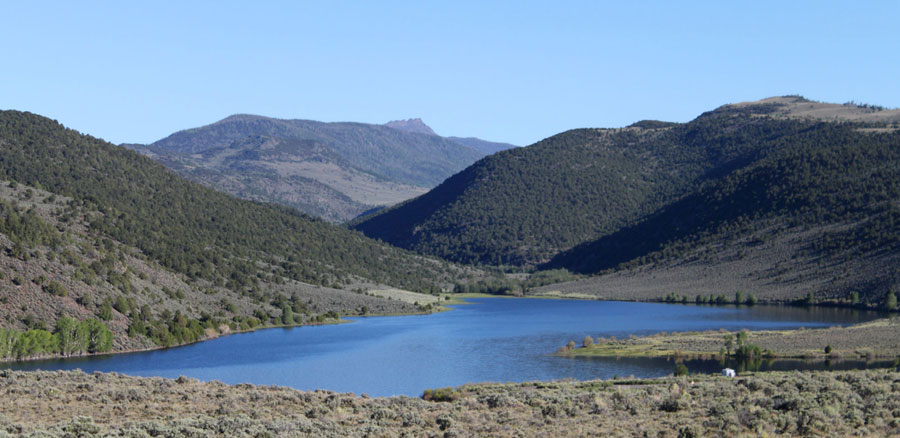 A few campsites—mostly without facilities—are available near the lakes on the mountains. The trails and serene landscape make up for the lack of campsite amenities though. Various lodging facilities can be found in the surrounding towns of Bicknell, Fremont, Loa, Lyman, Teasdale and Torrey.
Certainly, the less-traveled places of Thousand Lake Mountain can enhance our experiences year-round by deepening our sense of adventure and bewilderment. In the midst of all of this, nature's abundance breaks through in the most extraordinary of ways.
Learn more about visiting Thousand Lake Mountain.
Keep Capitol Reef Country Forever Mighty
What is Forever Mighty? It's practicing responsible travel while visiting Utah and Capitol Reef Country by following the principles of Tread Lightly and Leave No Trace.
Plan ahead and prepare, travel and camp on durable surfaces, dispose of waste properly, leave what you find, minimize campfire impacts, respect wildlife, be considerate of others, support local business and honor community, history and heritage. Help us keep Utah and Capitol Reef Country's outdoor recreation areas beautiful, healthy, and accessible.