Capitol Reef Country's diverse landscape supports hundreds of bird habitats, including more than 230 documented species in Capitol Reef National Park. From tiny hummingbirds flitting about the campgrounds to massive birds of prey soaring above the slickrock cliffs, recreational bird watchers and ornithologists alike won't be disappointed. Owl, pinyon jay, chukar, oriole, canyon wren and rock wren are just some of the smaller bird species that make Capitol Reef's diverse cliffs, canyons, desert grasslands, and pinyon forests their home. Both wren, for example, are typically found in crevices along rock ledges, with the rock wren found in craggy slopes as high as 10,000 feet. Pinyon jay and oriole are commonly found in the park's woodlands during breeding season. The Mexican Spotted Owl is rarely sighted but may be spotted in cliff ledges or in trees.  Learn more about wildlife viewing – here.
Larger bird sightings in Capitol Reef include raven, Golden Eagle, and the endangered Peregrine Falcon. The raven is one of the smartest and most frequently sighted large birds in Capitol Reef National Park, usually found nesting on cliff ledges or swooping over canyon walls. Falcon and eagle sightings are much more rare, but possible, usually soaring overhead or perched high in the cliffs. The Peregrine Falcon is the fastest of all birds, able to fly an impressive 200mph. But there's no thrill quite a rare Golden Eagle sighting, which may happen as they soar high above wide, open spaces in the Waterpocket Fold. Park rangers are your best bet for information on what birds to see where on any given day inside Capitol Reef.
The Fremont River Trail near historic Fruita is one of the most popular bird-watching areas in the park. The Great Blue Heron is extremely rare, but you just might get lucky and catch a glimpse of one near the river. The chukar, a game bird introduced to the area in 1951, is frequently sighted in large groups during the colder months in the rocky, arid section near Fruita. The wooded area around the Ripple Rock Nature Center and the banks of Sulphur Creek are also popular bird watching locations in Capitol Reef.
Outside the park, Bicknell Bottoms is one of the best places for bird watching in Capitol Reef Country. This Wildlife Management Area along the Fremont River and Pine Creek contains 670 acres of marshy wetlands and shallow open waters surrounded by farmlands, making it a great spot for sighting waterfowl and game birds. Frequent sightings include the Great Egret, Blue-winged Teal, Northern mockingbird, Southwestern Willow Flycatcher, plus a host of more common marsh wren, ducks, geese, pheasant and quail. Bird watchers have even been lucky enough to catch a rare glimpse of Bald Eagles and American White Pelicans.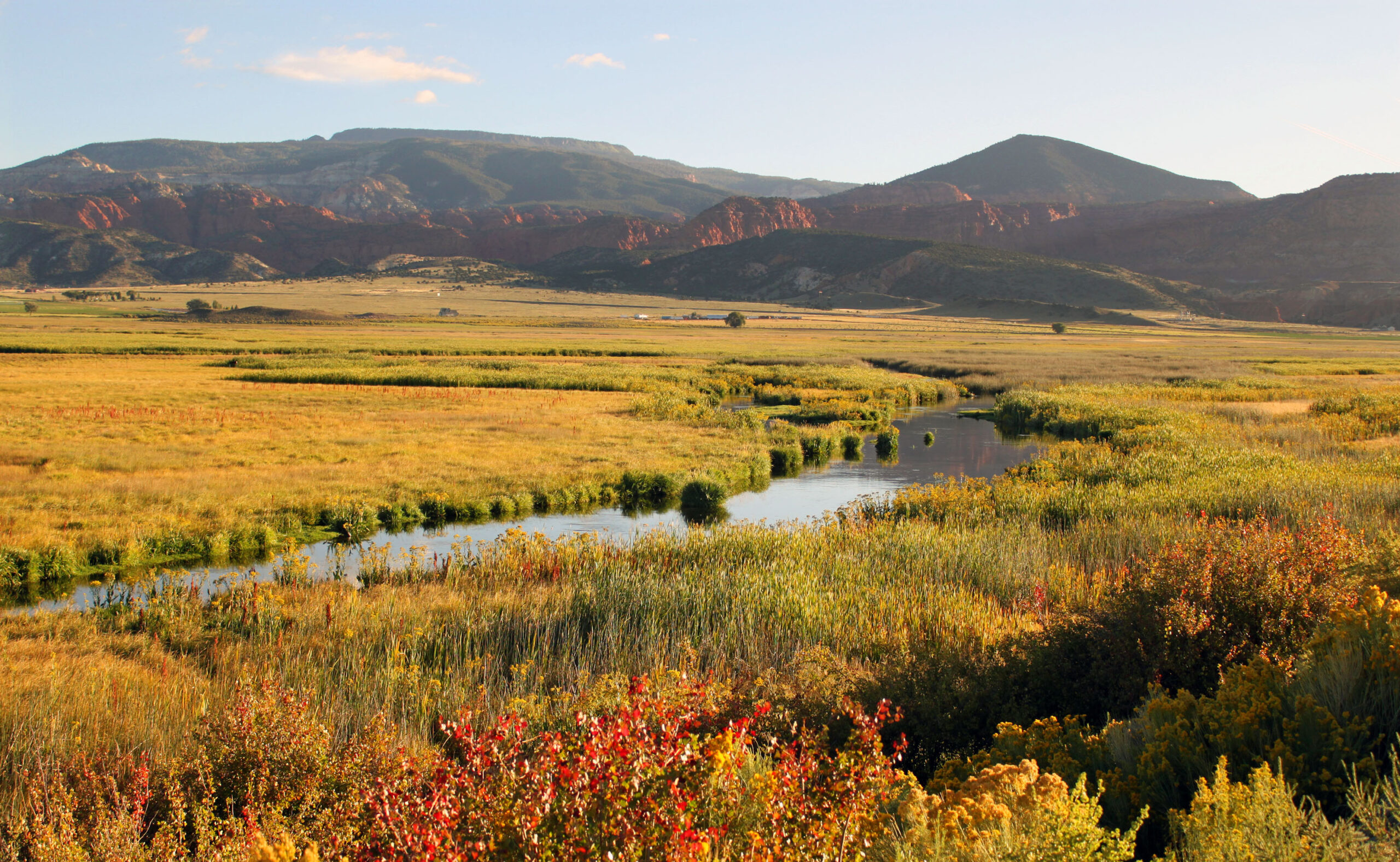 Bicknell Bottoms is often a layover for migrating birds, so what you'll see depends on the season. Grab your binoculars and watch from the roadside or hop in a canoe for a closer look. This birding hotspot is located a few miles west of Torrey, just outside Bicknell. You can walk in to the WMA from an access road just off Posey Lake Road near the J. Perry Egan fish hatchery. Visit here for a complete list of Capitol Reef birds.
Keep Capitol Reef Country Forever Mighty
What is Forever Mighty? It's practicing responsible travel while visiting Utah and Capitol Reef Country by following the principles of Tread Lightly and Leave No Trace.
Plan ahead and prepare, travel and camp on durable surfaces, dispose of waste properly, leave what you find, minimize campfire impacts, respect wildlife, be considerate of others, support local business and honor community, history and heritage. Help us keep Utah and Capitol Reef Country's outdoor recreation areas beautiful, healthy, and accessible.