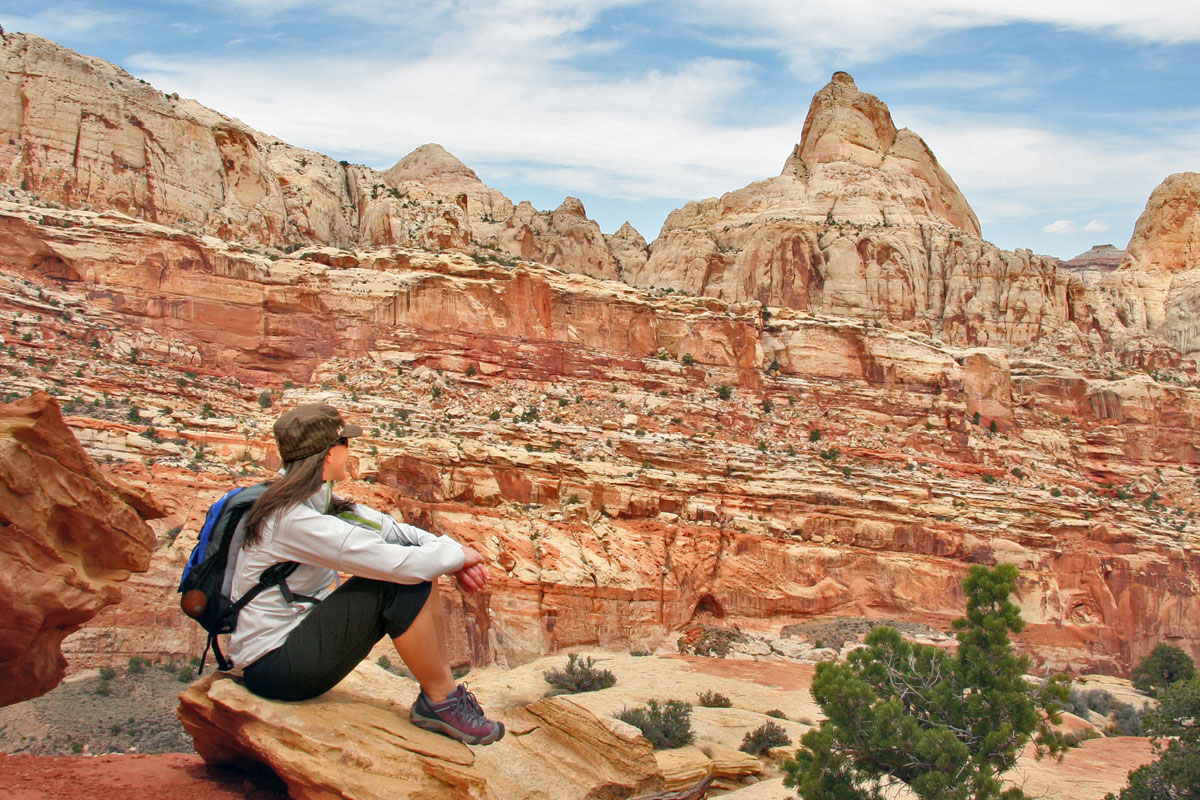 Are you an experienced hiker looking to make the most out of your next trip to Capitol Reef Country? If you have been hiking for years, then you have probably outgrown many of the more beginner-friendly trails this beautiful area has to offer.
Today, we are sharing our top recommendations for advanced hikes in Capitol Reef National Park. Whether you're on the hunt for your longest trek yet or feel ready to tackle some steep inclines for the sake of the jaw-dropping view at the top, we've got you covered. Stay tuned and prepare for your next epic hiking adventure!
5 Advanced Hikes in Capitol Reef Country
Cassidy Arch Trail
Starting off strong, Cassidy Arch Trail is a favorite among experienced hikers who visit Capitol Reef National Park. This 3.4-mile hike has a gain of 670 feet with some scary portions that feature quite a steep drop-off. However, this is one of the only hiking trails in the country where it's perfectly legal to walk out onto a natural stone arch. If you don't have any qualms about heights, the mesmerizing views are well worth the trek.
Frying Pan Trail
Located near Cassidy Arch, Frying Pan Trail is a 5.8-mile hike with a gain of 810 feet. This incredible hiking trail starts at the head of Grand Wash, weaves across the Waterpocket Fold, and then dips into the Fremont River Canyon for stunning views throughout the journey. Frying Pan is a moderately difficult loop that takes around 5 hours to complete unless you plan on exploring the overlooks along the way.
Navajo Knobs Trail
For serious hikers searching for a truly exhaustive adventure, Navajo Knobs Trail does not disappoint. This 9.4-mile hike features a gain of 1,620 feet, so the panoramic views of the park are even more impressive than you can imagine. The gain is fairly gradual so you won't face any particularly steep bits, but it's a tough hike nonetheless. This mighty hiking trail is not for the faint of heart!
Chimney Rock Trail
If you're looking for the perfect sunset hike in Capitol Reef National Park, this is the one. Chimney Rock Trail is a 7.2-mile hike with a 590-foot gain and staggering views of the Waterpocket Fold—especially around sunset. If you want a picture-perfect shot of the spectacular desert sunset, it's hard to beat the views from Chimney Rock.
Rim Overlook Trail
For experienced hikers hoping to experience the panoramic views that Navajo Knobs has to offer without dedicating a full day, check out the Rim Overlook Trail instead. This 4.6-mile trail has a gain of around 1,000 feet and boasts striking views of the Fruita Valley and Waterpocket Fold. You'll certainly be putting in work for that view, but it's well worth it!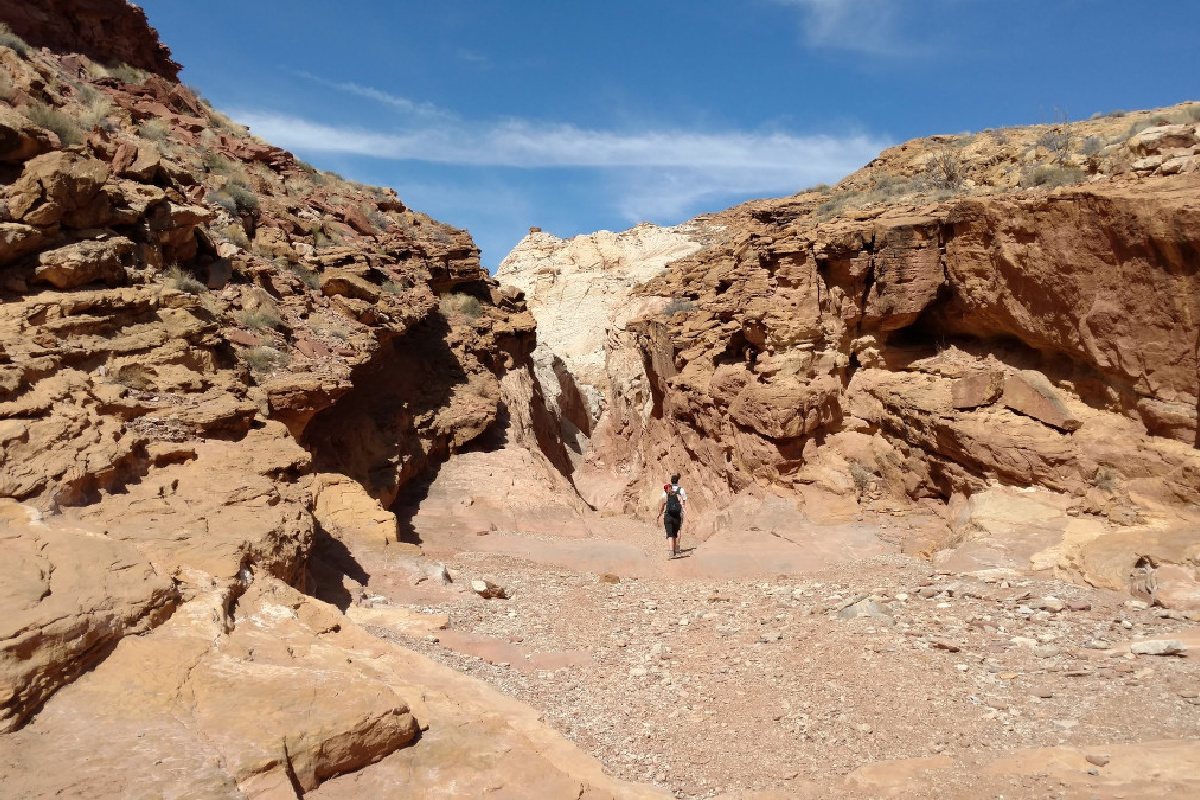 Plan Your Hiking Trip to Capitol Reef Country
Now that you know all the best hikes in Capitol Reef Country for experienced hikers, it's time to hit the road and prepare for your next adventure. If you're looking for more information about hiking in Capitol Reef National Park or want to find other exciting things to do in the area, be sure to check out our Capitol Reef travel blog for more.
Keep Capitol Reef Country Forever Mighty
What is Forever Mighty? It's practicing responsible travel while visiting Utah and Capitol Reef Country by following the principles of Tread Lightly and Leave No Trace.
Plan ahead and prepare, travel and camp on durable surfaces, dispose of waste properly, leave what you find, minimize campfire impacts, respect wildlife, be considerate of others, support local business and honor community, history and heritage. Help us keep Utah and Capitol Reef Country's outdoor recreation areas beautiful, healthy, and accessible.